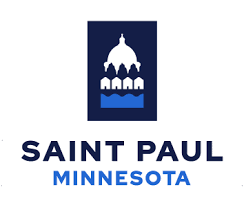 Full-Time
Public Works Supervisor I - Solid Waste
at
City of Saint Paul
Posted Date:
November 17, 2023
Compensation:
$38.06 - $41.00
Education Level:
Certification
Come join our team! The City of Saint Paul Department of Public Works is hiring a Public Works Supervisor I - Solid Waste. In this role, you will have the opportunity to perform a variety of tasks leading a team performing collection efforts and providing customer service to residents as the solid waste collection program is rolled out in Saint Paul.
The City of Saint Paul offers an excellent benefits package including health insurance, retirement contributions and paid time off.
Essential Functions are the functions that the individual holding the position must be able to perform unaided or with the assistance of a reasonable accommodation. The Essential Functions for this position are identified in the Supplemental Information section of the Public Works Supervisor I- Solid Waste Job Description.
The City of Saint Paul's mission is to integrate equity and inclusion into how we approach all our work. Our vision is to be committed to building an equitable and inclusive city that will shift culture in city processes and policies, eliminate structural inequities, and ensure timely and relevant access to services, resources, support, and opportunity to every person in Saint Paul.
Responsibilities
Typical Duties Include:
Performs basic supervisory work involving the collection of garbage, recycling, bulky items, and yard waste.
Oversees delivery and maintenance of garbage and recycling carts, provides information to residents, and resolves collection issues.
Coordinates the dispatch of crews and trucks.
Participates in and supervises the work of Solid Waste Workers performing garbage, bulky item, yard waste, and recyclables collections.
Supervises the work of contractors performing garbage, bulky item, yard waste, and recyclables collections at various residential properties.
Monitors employee performance, provides recommendations, and addresses issues.
Promotes a welcoming and inclusive work environment for all staff members.
Communicates effectively and respectfully with all staff and community members, across diverse cultures and backgrounds.
Qualifications
Four years of experience in garbage collections, general labor, or heavy equipment operations as a Laborer, Solid Waste Services Worker, Heavy Equipment Operator, or equivalent.
Must hold and maintain a class A or B Commercial Driver's License (CDL) with no restrictions for airbrakes. The CDL must have no suspensions or revocations for driving-related offenses during the two year period prior to the date of appointment. Suspensions for parking-related offenses are excluded.
Must pass a DOT required pre-employment drug screen and submit to DOT mandated random drug and alcohol testing after hire.
City of Saint Paul
25 W 4th St, Suite 200

Saint Paul
, USA
, Minnesota
55102

US