Workforce Innovation Board of Ramsey County
Apply for WIB Membership:
Apply to Ramsey County's Workforce Innovation Board! Take your place in joining with other community leaders engaged in supporting a more inclusive Ramsey County economy.
IMPACT workforce initiatives in our community that ensure businesses have the talent they need and residents have access to opportunity and prosperity.
To apply for Workforce Innovation Board of Ramsey County membership, please submit your contact information or complete the online WIB Membership Application!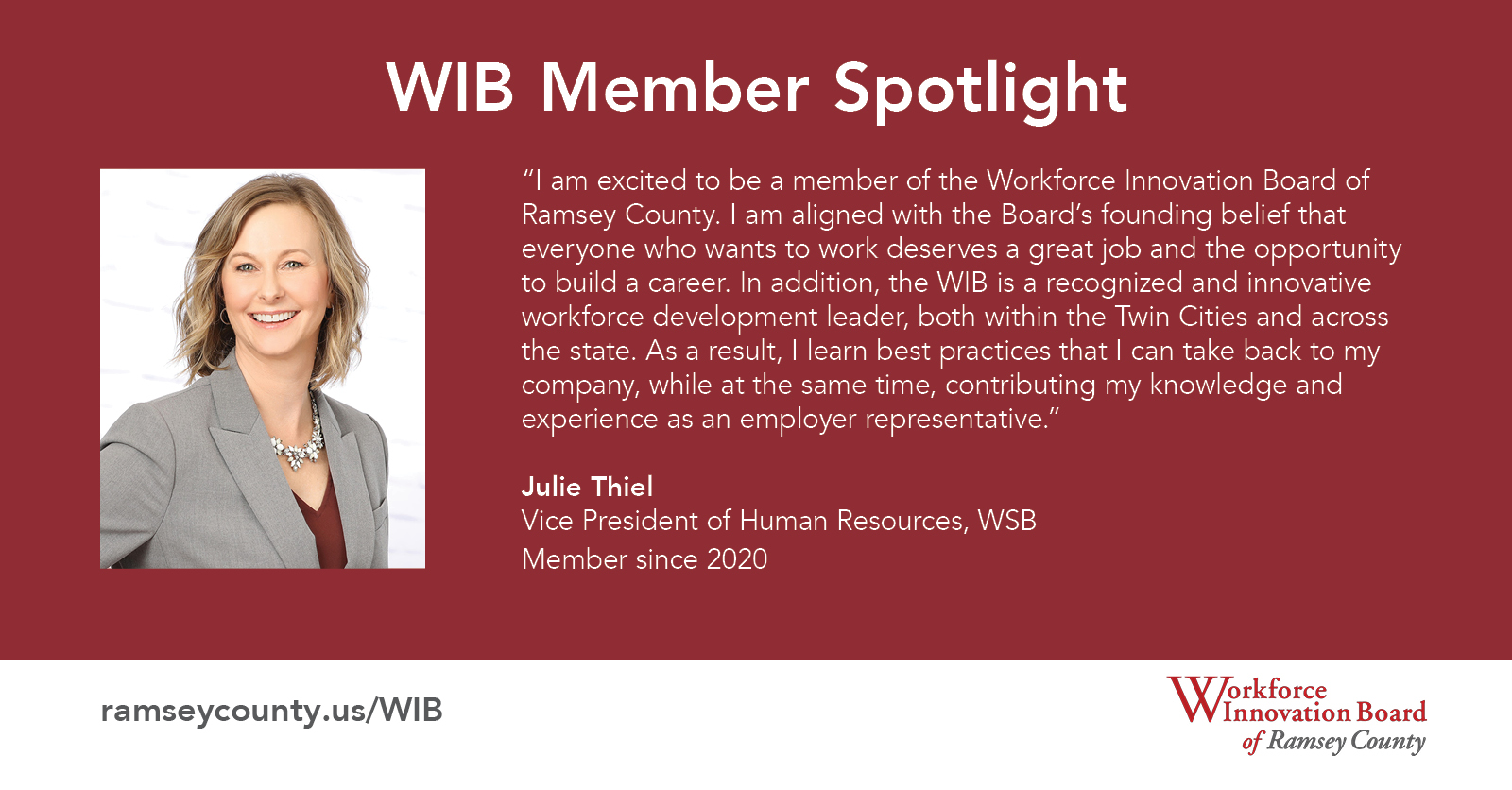 The Workforce Innovation Board of Ramsey County (WIB) is 1 of 16 legislatively mandated Workforce Boards in Minnesota. Working in partnership with the City of Saint Paul, the WIB harnesses the power of business, government, economic development, education and the community to develop strategic solutions that address employer and job seeker needs.
The WIB is responsible for setting local strategic direction and providing local oversight for CareerForce, Minnesota's public workforce system. Workforce services are offered by Ramsey County Workforce Solutions, the Minnesota Department of Employment and Economic Development (DEED), and a network of dedicated partner organizations.  Visit the CareerForce location or one of the Career Labs in Ramsey County or any of the nearly 50 CareerForce sites across the state to learn more about the array of services available to career seekers and businesses.
The WIB Exists to:
Preserve the economic health of Ramsey County.
Identify workforce issues and needs.
Build partnerships to serve the needs of businesses and job seekers.
Oversee publicly-funded workforce programs in Ramsey County.
Mission Statement:
The Workforce Innovation Board of Ramsey County is the catalyst for comprehensive workforce development strategies that address both employer and job seeker needs.