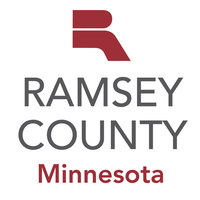 Full-Time
Public Health Nurse Clinician (Nurse Manager - Withdrawal Mgmt Program)
at
Ramsey County
Posted Date:
September 11, 2023
Industry:
Healthcare, Government
Compensation:
$77,197.28 - $116,875.27 Annually
Education Level:
Master's Degree
Basic Function
The current vacancy is in the Ramsey County Detoxification & Withdrawal Management Facility. The eligibility list created by this vacancy may be used to hire other vacancies in the department or County.

To supervise the activities of a specific nursing unit; to develop and supervise specialized health programs; to provide direct professional nursing services and consultation to county residents; and to perform related duties as assigned.

The Nurse Manager will direct and manage the administrative function of a Withdrawal Management Program (WMP) unit. Duties will include oversight of all facets of the healthcare operation, fiscal responsibility, and day-to-day management of nursing supervisors. Oversee and review all external contracts to ensure adequate reimbursement for clinical services and adherence to contract requirements. The Withdrawal Nurse Manager is accountable for developing and fostering positive, professional, collaborative relationships with internal and external clients to ensure customer satisfaction.

Please see the attached addendum for additional information:
https://www.ramseycounty.us/sites/default/files/Departments/Human%20Resources%20Dept/PHNC-%20RCWMP%20Nurse%20Manager%20-%20addendum.pdf (Download PDF reader)

You must have a current Minnesota RN license for this assignment. If you do not list your RN license number on your application, it will not be approved.


Covid 19
All job offers are conditioned on the candidate being fully vaccinated against COVID-19 with a vaccine authorized for emergency use or FDA-approved. You will be required to show proof of vaccination on or before your first day of employment and complete a form certifying that you are vaccinated. Religious and medical exemptions or reasonable accommodations will be considered upon request as required by applicable law.

If an internal candidate is selected, salary will be set in accordance with the personnel rules, i.e. promotion, transfer, or voluntary reduction.

To view or print a copy of the complete Ramsey County job (class) description for this job, go to: Job Descriptions. Once at this page, you can browse the alphabetical list of job descriptions.
Eligible List: The names of all applicants who pass the training and experience rating and file a properly completed application shall be placed on the eligible list for employment as a PHNC-Nurse Manager. This list will be certified to the appointing authority which may use this list to fill a vacancy. Candidates will remain on the list for two months or until hired, whichever occurs first. A notice will be sent to applicants at the time the eligible list is posted, informing them that the list has been posted and their rank on the list.

Veterans' Preference: This is a classified position requiring an open, competitive selection process. Veterans' Preference points will be applied after a candidate passes the examination process. Applicants who are eligible for veteran's preference should update their DD214, and other supporting documents, and submit them as an attachment at the time of application.

Criminal Background Checks: All employment offers are conditioned upon the applicant passing a criminal background check. Convictions are not an automatic bar to employment. Each case is considered on its individual merits and the type of work sought. However, making false statements or withholding information will cause you to be barred from employment, or removed from employment.

Department of Human Services (DHS) Background Check
Psychotherapist Check
E-Verify Participation: Ramsey County participates in the federal E-Verify program. This means that Ramsey County will provide the Social Security Administration (SSA) and, if necessary, the Department of Homeland Security (DHS), with information from each new employee's Form I-9 to confirm work authorization. If the Government cannot confirm that you are authorized to work, Ramsey County is required to give you written instructions and an opportunity to contact DHS and/or the SSA before taking adverse action against you, including terminating your employment. Employers may not use E-Verify to pre-screen job applicants and may not limit or influence the choice of documents you present for use on Form I-9.

Equal Opportunity Employer: Ramsey County provides equal access to employment, programs, and services without regard to race, color, creed, religion, age, sex (except when sex is a Bona Fide Occupational Qualification), disability, marital status, sexual orientation or gender identity, public assistance or national origin.

To print a paper application for this posting, click Paper Application (Download PDF reader). You will need to print off this posting and also answer the supplemental questions associated with this exam and submit them if you complete a paper application.

For further information regarding this posting, please contact Melva Holmes at melva.holmes@co.ramsey.mn.us.
Responsibilities
Examples of Work Performed
Promote a diverse, culturally competent, and respectful workplace.

Manage a clinical working unit that provides direct nursing and health education services to county residents by hiring, scheduling, evaluating, orienting, and terminating professional, technical and ancillary employees.

Provide specialized health services to county residents by developing, implementing and supervising a specific clinical unit in an area such as community and clinical based services.

Provide health education services by planning and conducting training sessions within the agency and the community.

Recommend implementation of health care programs to the division manager, department head, County Board and funding sources by researching pertinent legislation, health care trends, and community needs; by interpreting results of data collection; identify service delivery strategies and resources; and prepare comprehensive reports.

Ensure staff and program compliance with regulatory standards by keeping abreast of pertinent statutory and policy changes.

Coordinate services and provide professional nursing consultation to other health care providers and community groups by participating on planning teams, task forces, and in hearings whose goal it is to develop programs responsive to community health care needs.

Provide direct nursing services to individuals, families and groups by making health assessments, teaching, counseling and administering skilled nursing treatments.

Assure quality care, cost containment, and appropriate level of service by establishing, monitoring, and evaluating contracts with health care vendors and provide on-site evaluation and consultation to vendor-supplied employees.
(The work assigned to a position in this classification may not include all possible tasks in this description and does not limit the assignment of any additional tasks in this classification. Regular attendance according to the position's management approved work schedule is required.)
ESSENTIAL FUNCTIONS: 1, 2, 3, 4, 5, 6, 7, 8, 9.
Qualifications
Minimum Qualifications
Education: Master's Degree in Public Health Nursing or a related discipline.
Experience: Three years of experience as a Public Health Nurse, Nurse Supervisor or equivalent.
Certifications/Licensure: Must be currently licensed as a Registered Nurse, and depending upon area of assignment, a Public Health Nurse Certificate and valid drivers' license may be required.
Must be eligible for and obtain Minnesota licensure as a Registered Nurse and depending on area of assignment a Minnesota Public Health Nursing Certificate prior to being hired.
Substitution: A Bachelor's Degree in Nursing and five years of experience as a Nurse in Public Health, or supervisory position, or equivalent may substitute for the education and experience requirements stated above
Exam/Screening Process Information
The examination process will consist of the following section with each section weighted as indicated:
Training and Experience Rating = 100%
The examination for PHNC-Nurse Manager will consist of a training and experience rating, comprised of the questions in the attached supplemental questionnaire. The rating on this supplemental questionnaire will depend on the answers provided. A candidate must pass the training and experience rating in order to be advanced in the process.
Ramsey County
402 University Avenue

Saint Paul
, Ramsey County
, Minnesota
55113

United States