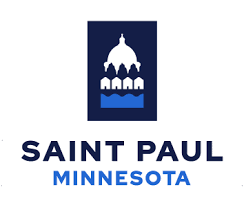 Full-Time
CollegeBound Child Wellness AmeriCorps VISTA
at
City of Saint Paul Mayor's Office
Posted Date:
September 6, 2023
Position Overview:
AmeriCorps is a national community service program allowing individuals to give back to their community and get paid for it! VISTA stands for Volunteers In Service To America and is a subsection of AmeriCorps focused on building capacity for organizations directly working to fight income inequality. Through activities such as fundraising, grant writing, research, and volunteer recruitment, members gain professional experience and leadership skills.
The City of Saint Paul VISTA program's mission is to build capacity of organizations that provide affordable and accessible high-quality early childhood programs and to build capacity of organizations responding to the economic fallout of the COVID-19 pandemic. A key aspect of our program is to promote professional development amongst members through collaboration and training opportunities.
In this position, you will work with the city's internal Office of Financial Empowerment - CollegeBound Saint Paul program. This program is setting every child born on or after January 1, 2020, on the path to higher education and career training with a college savings account. To learn more about CollegeBound Saint Paul, please visit https://collegeboundstp.com/.
Terms & Program Benefits:
-One year of full-time service with rolling, monthly start dates -10 personal leave days & 10 sick leave days -Living stipend paid bi-weekly distributed evenly across the service term totaling $22819.16 -Healthcare
-Child care assistance -Professional development funds -Segal AmeriCorps Education Award ($6,895) or End-of-term cash stipend ($1,800) More benefits information available at https://americorps.gov/members-volunteers/vista/benefits
Responsibilities
Job duties include but are not limited to:
-Coordinate pilot to incentivize WIC 1-year recertification for CollegeBound children
-Coordinate pilot to incentivize well-child visits with pediatrician or health clinics for CollegeBound children
-Develop plan to increase access to mobile health care for infants and toddlers in Saint Paul
-Facilitate the delivery of messaging about preventative care for infants and toddlers to CollegeBound families through trusted messengers
City of Saint Paul Mayor's Office
15 W. Kellogg Blvd

Saint Paul
, MN
55101

US