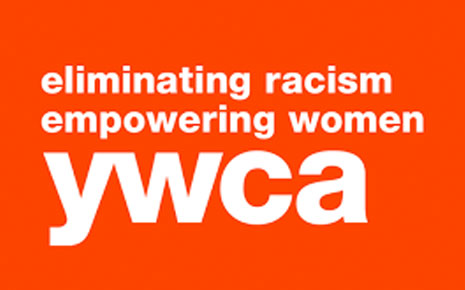 Part-Time
Piranhas Head Swim Team Coach-part-time
at
YWCA ST PAUL
Posted Date:
September 5, 2023
Industry:
Education, Non Profit
Compensation:
Starts at $16.00
Criminal Background:
Case-by-Case Review
Come join our team at YWCA St. Paul and be a part of an organization that is making a difference in our community! YWCA St. Paul is dedicated to eliminating racism, empowering women, and promoting peace, justice, freedom, and dignity for all.
YWCA St. Paul is currently searching for the next Piranhas Head Swim Team Coach. The Piranhas Swim Team is our youth swim team for ages 8-18. Practices are able to be scheduled Monday-Friday between the hours of 3:00 PM and 8:30 PM. This role comes with the possibility of additional weekend coaching hours during the competitive season for swim meets. Must be at least 18 years old.
Pay is starting at $16.00 per hour and is based on experience.
The Piranhas Head Swim Team Coach will demonstrate exceptional coaching, communication, and guidance to swim team members. This role will help swimmers learn, develop, practice, and execute the different competitive swimming strokes.
Preference will be given to applicants with experience working in fitness, who have current CPR/AED and First Aid certifications. Preference will also be given to those that bring current USA Swimming certifications.
If you are looking for an opportunity to make a difference and work in a collaborate environment where we celebrate and appreciate each other, please complete the Employment Application at: https://www.ywcastpaul.org/careers and forward with resume to: hr@ywcastpaul.org
YWCA St. Paul, 375 Selby Ave., St. Paul, MN 55102
The YWCA St. Paul is an Equal Opportunity Employer
Responsibilities
Design swim workouts appropriate for various ages and/or training groups of the swimmers. Teach and correct stroke mechanics and fundamentals both in the water and on deck. Provide proper instruction on strokes, racing starts, turns, and finishes
Advise, communicate, and decide events swimmers should compete in at swim competitions along with motivate and encourage swimmers to perform at their highest levels
Maintain safety as a priority at all times
Initiate, develop, and grow relationships with new and current swim team members and their families
Respond to questions and proactively provide information on YWCA programs and services
Responsible to recruit and retain a baseline number of swimmers on the team
Responsible for yearly fundraiser for Piranhas swim team
Qualifications
High school diploma/GED/working toward diploma.
Minimum of 2 years swim team coaching experience.
Strong interpersonal communication skills with the ability to talk to everyone.
Comfort and self-confidence in engaging prospective swimmers and families.
Ability to work with diverse populations and be inclusive to all.
Ability to solve problems independently and self-motivate.
Reliability in attendance and responsibility.
YWCA ST PAUL
375 Selby Avenue S

Come to door off of parking lot on Selby

Saint Paul
, MN
55102

US