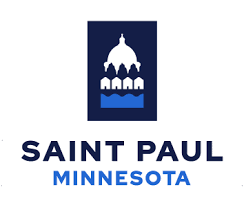 Part-Time
Youth Field/Gym Monitor
at
City of Saint Paul
Posted Date:
June 26, 2023
Saint Paul Municipal Athletics is looking to hire youth field/gym monitors at various fields/ gyms throughout the City, for the youth football, soccer, and basketball seasons.
Primary Job Responsibilities:
Maintain control of spectator behavior during the games to ensure safety for all.
Help center staff prepare the site, if necessary.
Check coach's ID badges at games prior to start.
Facilitate the reading of the sportsmanship pledge before each game.
Must be on the field or in the gym always while games are being played.
Serve sportsmanship cards to spectators who are displaying inappropriate behavior.
Help clear field or gymnasium if persistent poor behavior by spectators, players, or coaches.
Help keep site clean.
Maintain binders containing rules and game schedules.
Call police if spectators becomes out of control, or overly hostile towards game officials, rec staff, fans, or team.
Have spectators sit in designated seating areas during games.
Help provide supervision to the field or gymnasium between games.
Keep non-players off the field or gym floors during halftime and between games.
Administer first aid if necessary.
Fill out Accident or Incident Reports if needed.
Attend mandatory trainings when they are provided.
Wear issued uniform and name tag.
Required Skills:
Must be able to effectively communicate and work with others.
Must be on time and punctual.
Must maintain strong sense of crowd control.
Potential hires will work between 5 pm - 10 pm Monday through Thursday, and 8 am - 5 pm on Saturday, for the August through October fall season. The winter season hires will work between 8 am - 5 pm on Saturdays, from November through February. Occasional Sundays (8 am - 5 pm) during End of Season Tournaments are also possible.
The City of Saint Paul's mission is to integrate equity and inclusion into how we approach all our work. Our vision is to be committed to building an equitable and inclusive city that will shift culture in city processes and policies, eliminate structural inequities, and ensure timely and relevant access to services, resources, support, and opportunity to every person in Saint Paul.
Qualifications
Applicants must be at least 18 years of age.
No experience is necessary, and we will provide all training and materials. This may lead to positions in other youth and/or adult sports.
City of Saint Paul
Contact:
Jessica
Williams
1500 Rice Street

Saint Paul
, USA
, Minnesota
55117

US