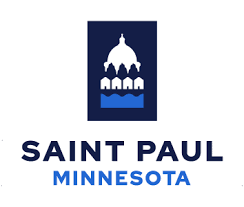 Full-Time
Loan Specialist I
at
City of Saint Paul
Posted Date:
May 24, 2023
Compensation:
$24.70 - $33.45
Education Level:
High School
Performs full-performance technical work processing, evaluating, and recommending approval for home mortgage applications for owner-occupied dwellings. Reviews and evaluates applications and interviews applicants to obtain financial and credit information. Explains program components to prospective clients. Provides information to rehabilitation advisors for inspection and contract bid use. Assists in reviewing bids and preparing and submitting loan packages. Arranges closing, transmits closed loans and home mortgages to appropriate agencies. Maintains records and prepares reports regarding loan activity. Performs other related duties and responsibilities as required.
The City of Saint Paul offers an excellent benefits package including health insurance, retirement contributions and paid time off.
Essential Functions are the functions that the individual holding the position must be able to perform unaided or with the assistance of a reasonable accommodation. The Essential Functions for this position are identified in the Supplemental Information section of the Loan Specialist I Job Description.
The City of Saint Paul's mission is to integrate equity and inclusion into how we approach all our work. Our vision is to be committed to building an equitable and inclusive city that will shift culture in city processes and policies, eliminate structural inequities, and ensure timely and relevant access to services, resources, support, and opportunity to every person in Saint Paul.
Qualifications
High School Diploma or General Education Development (GED) Certificate and fifteen (15) college semester credits in real estate, housing, or financial management courses acceptable toward an Associate Degree's in Financial Management, Real Estate and Appraisal, or a related field.
Must have one (1) year of experience as a Loan Assistant or equivalent or as a loan officer in a bank or lending agency. Each additional year of qualifying experience may be substituted for five (5) college semester credits.
Must possess and maintain a valid Minnesota Class D Driver's License, or equivalent out-of-state driver's license.
City of Saint Paul
25 W 4th St, Suite 200

Saint Paul
, USA
, Minnesota
55102

US