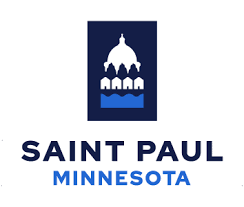 Full-Time
Accounting Clerk II
at
City of Saint Paul
Posted Date:
May 15, 2023
Compensation:
$20.46 - $27.82
Education Level:
High School
Performs skilled bookkeeping work in accordance with City policies and procedures in maintaining financial records, posting data to various accounts, auditing invoices and records; preparing related forms and reports; and performs related duties as required.
The current opening is in the Parks and Recreation Department, located at 25 West 4th Street, 400 Annex Building, Saint Paul, MN 55102. The typical work shift is 8:00 a.m. to 4:30 p.m. This position is hybrid and allowed to work remotely most days, with potential required in-office time for training.
Typical duties for this vacancy include:
Prepares and codes accounts payable information and enters information into the finance system
Counts cash received, verifies that amounts are correct, prepares receipts for cash received, and deposits cash
Enters accounts receivable invoices into the finance system
Uses financial features of spreadsheet and word processing packages and performs operations in mainframe financial programs
Prepares journal entries and worksheets requiring accounting extensions
The City of Saint Paul offers an excellent benefits package including health insurance, retirement contributions and paid time off.
The eligible list created from this assessment will also be used to fill Accounting Clerk II positions as they become available in various departments within the City.
Essential Functions are the functions that the individual holding the position must be able to perform unaided or with the assistance of a reasonable accommodation. The Essential Functions for this position are identified in the Supplemental Information section of the Accounting Clerk II Job Description.
The City of Saint Paul's mission is to integrate equity and inclusion into how we approach all our work. Our vision is to be committed to building an equitable and inclusive city that will shift culture in city processes and policies, eliminate structural inequities, and ensure timely and relevant access to services, resources, support, and opportunity to every person in Saint Paul.
Qualifications
High school diploma or General Education Development certificate (GED) with two courses in basic bookkeeping, 4 credits of post-secondary accounting courses, and two years of experience as an Accounting Clerk I or equivalent.
City of Saint Paul
25 W 4th St, Suite 200

Saint Paul
, USA
, Minnesota
55102

US