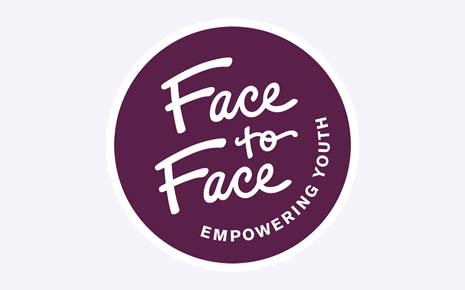 Full-Time
Integrative Health Coordinator
at
Face to Face
Posted Date:
April 20, 2023
Compensation:
$24.00 -$25.00
Criminal Background:
Case-by-Case Review
ORGANIZATION OVERVIEW:
Face to Face Health and Counseling is a non-profit organization dedicated to advancing economic and health equity for youth ages 11–24. We do this work through a comprehensive approach that includes housing, mental health, medical, youth justice, education & employment, and community services. We take a strengths-based and trauma-informed approach to our work and center the needs of young people impacted by racism and other forms of oppression and marginalization. Founded in 1972, Face to Face serves more than 3,000 youth annually.
JOB SUMMARY:
The Integrative Health Coordinator is a full-time position that coordinates integrative mental health services for Face to Face and our partners serving youth experiencing homelessness. Integrative services include activities like meditation, massage, acupuncture, ear beading, trauma-informed exercise, energy work, yoga, and more. Services will be provided at Face to Face's drop-in center for youth experiencing homelessness (SafeZone), the Face to Face clinic, and at multiple partner sites. The Coordinator recruits, onboards, and manages contract service providers, working with partner staff to meet the needs of their clients. The role requires strong communication, organization, and administrative skills to manage multiple simultaneous services happening at multiple locations.
It is a full-time position at 37.5 hours a week.
PAY & BENEFITS:
The pay rate for this position is between $24 and $25 per hour based on qualifications.
Face to Face offers benefits which include health, dental, short-term disability, long-term disability, life insurance, 403b account (with 3% match) as well as 23 days of PTO and 11 paid holidays.
Face to Face is an Affirmative Action/Equal Opportunity Employer. Diverse groups, including persons of color, people with disabilities, and the LGBTQ community are encouraged to apply. Former clients are also encouraged to apply.
If interested, please visit http://face2face.prismhr-hire.com/ to apply.
Responsibilities
RESPONSIBILITIES: • Collaborate with Face to Face and partner staff to determine youth needs related to integrative health at each location (Face to Face SafeZone, Face to Face Clinic, Oasis for Youth, Booth Brown House, Ain Dah Yung, and multiple Lutheran Social Services locations). • Recruit contract integrative health practitioners to provide services on site for youth at all locations, specifically focusing on bringing in BIPOC practitioners when possible. • Develop and manage complex schedule of integrative health practitioners across multiple sites. • Check in regularly with Face to Face and partner site staff to gather feedback on the program and practitioners, using the input to strengthen the program. • Check in regularly with contract practitioners to gather feedback on the program and use said input to continuously improve offerings. • Onboard all integrative health practitioners including facilitating contracts, background checks, necessary trainings, tax reporting forms, and invoicing practices. • Work with Mental Health Manager to manage integrated health budget including contractor, supply, and incentive costs. • Purchase and maintain inventory of all supplies needed for the program, ensuring practitioners have what they need at all times while remaining in program budget. • Develop youth incentive structure for the program and then purchase, inventory, and manage tracking system and receipts for all gift cards. • Develop system for collecting integrative health services data from practitioners and enter it in Face database in a timely manner. • In coordination with the Mental Health Manager, create and manage an evaluation system for understanding the impact of the integrative health services. • Collect and process invoices for all integrative health practitioners, ensuring they are processed in a timely manner and in line with grant deadlines. • Maintain spaces where integrated health services occur at all locations. • Work with Face to Face Development team to develop written materials for communicating program offerings, dates, and times to youth and staff. • Keep up-to-date on integrative health practices and trends, continuously expanding knowledge of new developments. • Network with integrative health practitioners to stay up-to-date and aid in recruiting. • Provides all services guided by the evidence-based principles for helping youth overcome homelessness. • Perform other duties as assigned.
PHYSICAL DEMANDS AND WORKING CONDITIONS: • Ability to perform the duties outlined in the job description. • Ability to perform duties and responsibilities typical of an office environment. • Reliable source of transportation and the ability to travel frequently between locations. • Face to Face is subject to the government mandate requiring employee COVID vaccination. All employees will be required to get vaccinated.
Appropriate accommodations for physical demands will be made for individuals with disabilities.
Qualifications
QUALIFICATIONS: • Proven experience as a program coordinator/supervisor, preferably in a non-profit setting. • Experience as or working with integrative health practitioner(s) – e.g., meditation, massage, acupuncture, ear beading, trauma-informed exercise, energy work, and yoga (preferred). • Experience working with youth, people experiencing homelessness, or both (preferred). • Ability to multi-task, prioritize, meet deadlines and manage extensive workloads in a fast-paced environment. • Ability to work independently, exercising good judgment and involving others when necessary. • Proven administrative skill related to budget management, invoice processing, and data management. • Excellent verbal and written communication skills. • Demonstrated ability to work and communicate effectively with people of diverse ethnic, economic, racial and cultural backgrounds. • Strong attention to detail. • Proven ability to collaborate effectively with a wide range of partners and stakeholders. • Proactive approach to problem solving with strong decision-making skills. • Flexible and adaptable to a fluid work environment. • Strong organizational skills.
Don't meet every single requirement? Studies have shown that women and people of color are less likely to apply to jobs unless they meet every single qualification. At Face to Face we are dedicated to building a diverse, inclusive and authentic workplace, so if you're excited about this role but your past experience doesn't align perfectly with every qualification in the job description, we encourage you to apply anyway. You may be just the right candidate for this or other roles.
Face to Face
1165 Arcade Street

Saint Paul
, MN
, MN
55106

US