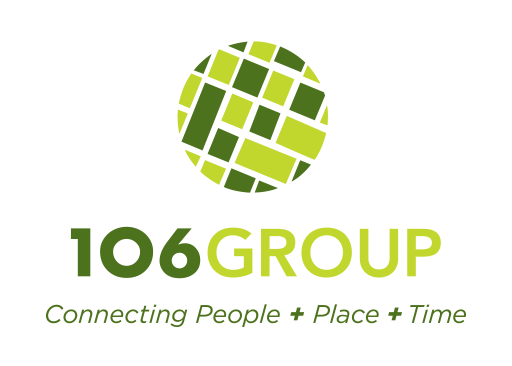 Full-Time
Services Coordinator
at
106 Group
Posted Date:
April 17, 2023
Industry:
Consulting, Administration
Compensation:
45,000-70,000
Education Level:
Bachelor's Degree
We have an immediate opening for a Services Coordinator in our St. Paul office. This is an excellent opportunity to contribute to a range of interesting projects and collaborate with a great team of people. This is an entry to mid-level position with opportunity for advancement and to build your skillsets.
Responsibilities
This is an excellent opportunity to work on a variety of projects across all sectors of the company, including cultural resources management, cultural heritage planning, and interpretation & exhibit design. Responsibilities will include supporting contract managers with contract administration including the creation, tracking, and management of new and existing contracts. Responsibilities will also include supporting project managers with project coordination including reporting requirements, preparing cost estimates, managing budgets and schedules, preparing meeting materials and agendas, and organizing project materials. Tasks may also include project documentation, assisting clients, arranging travel, and project management support when a project manager is unavailable. As appropriate, participate in additional projects, according to skill level and availability. Contribute to a company culture of teamwork, service, and excellence.
Qualifications
Requirements
-B.A. or B.S. degree in architectural history, historic preservation, archaeology, or related experience -Previous experience in the field of cultural resource management -Previous experience as a part of a project team and/or office administration experience -Strong organizational and documentation skills with attention to detail -Commitment to follow through and meet deadlines -Strong problem-solving skills and ability to learn and adapt quickly -Ability to coordinate tasks across multiple teams -Working knowledge of Microsoft Office applications -Willingness to contribute to other tasks as needed that may not be related to project management -Ability to work individually and as a team -Ability to adapt quickly and work well under pressure -Ability to communicate effectively both verbally and in writing -Valid driver's license and ability to reliably commute to either the 106 Group offices or project locations -Documentation to prove full vaccination from COVID-19
Additional experience valued
-Copy editing skills -Proficient in languages other than English
106 Group
1295 Bandana Blvd N

Suite 335

Saint Paul
, Ramsey
, Minnesota
55108

US