Good Jobs Framework and Re-examining Meaningful Employee Benefits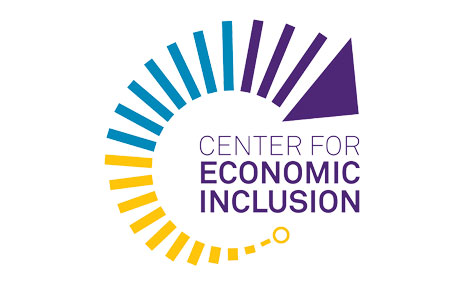 28 Oct 2022
Workforce, News
By Priscilla A. Stallings, Racial Equity Consultant, Center for Economic Inclusion
With an ever-changing economy, now more than ever employers are beginning to examine how they can stand out as desirable places of employment. This shift is allowing for workplaces to reevaluate business as usual to elevate the work experiences of employees and be proclaimed a good employer. Employers can prioritize improving the quality of jobs disproportionately held by Black, Indigenous, Asian, and Latino workers -particularly frontline and hourly wage jobs- through adopting the Good Jobs Framework.
The Good Jobs Framework includes four key pillars aligned with the following research-based strategies focused on racial equity:
Leadership: Provide core elements of a good job, such as sustainable equitable pay and benefits, stable hours, and scheduling.
Hiring & Support: Help workers perform well and achieve stability by attracting racially diverse talent, providing training, childcare, and transportation support.
Retention & Advancement: Help employees advance in their careers and develop their skills through career development, mentorship, and acknowledgement.
Voice & Culture: Ensure employees have agency and are engaged through participatory management and a commitment to antiracism.
Good jobs as outlined in the Good Job's Framework include benefits such as health insurance, retirement plans, leave, and educational assistance. These benefits are critical to closing racial gaps that exist within our current economy. These gaps subsist across US labor markets particularly in representation across occupations, which is demonstrated in a 220 billion annual wage gap between Black employees and their counterparts.
Research has identified inequality in other types of compensation, like health insurance provision, family leave and retirement benefits. These benefits are underprovided for workers in jobs paying low wages who are often Black, Indigenous, Asian, and Latino.
Employers are well positioned to contribute towards economic and social equity to support employee living standards and social mobility. The evidence shows that there are advantages for both the employer and employees when employers provide benefits across occupations. Some of the advantages are increased retirement wealth for employees that access well-designed employer-based retirement savings plans, better maternal health for employees that have paid family leave, better access to preventative care through paid sick leave, and lastly, workers remaining on the job longer through receiving tuition reimbursement.
The data is clear: a good job leads to better health, living standards and social mobility. Thus, benefiting the employee, employer, and the economy overall.
For more information on the Good Jobs Framework, check out the article Solving Today's Talent Crisis Through Good Jobs and Inclusive Work.
If you are interested in measuring your company's progress towards building a racially equitable and inclusive workplace, check out the Center's Racial Equity Dividends Index.
Reference
Congdon, W. J., Scott, M. M., Katz, B., Loprest, P. J., Nightingale, D. S., & Shakesprere, J. (2020). Understanding Good Jobs: A Review of Definitions and Evidence.
Kelly, E., Hazhir, R., Wilmers, N., & Yadama, Aishwarya. (2022). Employer Practices and Worker Outomes: A Landscape Report.
McKinsey Global Institute
About the Center for Economic Inclusion
The Center for Economic Inclusion is committed to closing racial employment, income, and wealth gaps, and building racially inclusive and equitable regional economies. Founded in 2017, the Center is the nation's first Black woman-owned and led organization dedicated exclusively to strengthening public- and private-sector civic infrastructures and collective capacity to disrupt systems and influence market forces while advancing an inclusive economy. Through the Center's Employer Inclusivity and Inclusive Growth Consulting Services, the Center partners with employers, like Ramsey County, who also seek to increase competitiveness and profitability by centering racial equity, inclusion, and belonging. Click here to learn more.