Two Proven Practices for Retaining Black, Indigenous and Latino Employees in a competitive market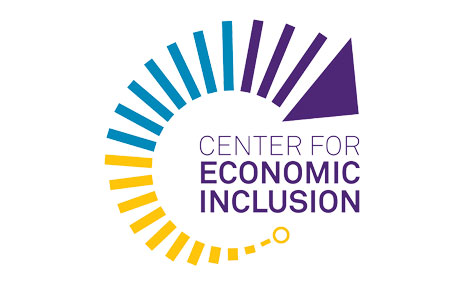 1 Sep 2022
Workforce, News
By Tim Boudreaux, Director of Racial Equity Consulting, Center for Economic Inclusion
Almost five million people quit their jobs in 2021, and according to the most recent data from the Bureau of Labor Statistics, the trend is expected to continue. Organizations alike are challenged by the realities of 'the Great Resignation' and focused on innovative ways to attract and retain talent in a competitive market. While organizations pilot and implement new strategies to attract and retain Black and Brown talent, a LinkedIn survey on the Black Professional experience found that 29% of Black professionals are either actively looking or thinking about quitting their jobs. The number is even higher for Latino professionals (37%) and women (36%) according to an October survey conducted by Census wide on behalf of LinkedIn.
Oftentimes, Black and Brown employees leave companies because they don't see growth opportunities for them, a perception often underscored by the inability see anyone in executive ranks who looks like them. In a 2021 APM Research Study, the vast majority of Minnesota's Black, Indigenous, and Hispanic respondents indicated they believe workers from their racial and ethnic group experience discrimination when applying for jobs. More than three-quarters of Minnesota's Hmong population shared the perception and experience of the peers in other communities of color. Meanwhile, 38% of the state's White adults believed their group faced racial discrimination when applying for jobs.
If this data is shocking, consider the opportunity to pause for a moment to assess your workforce data by level, department, and average tenure at your organization. As you analyze the data and come to understand any differences in how employees experience belonging, advancement, and engagement in the organization, you have an opportunity to go deeper. Consider hosting forums to hear about these experiences directly from employees of color. Ask your employees to share ideas for improvements that can be made to build a more rewarding work culture for everyone, and how they see these changes helping to accelerate business results.
To foster an inclusive corporate culture, DEI professional Lauren Tucker, PhD, explains how organizations should reframe and reexamine the question about retaining Black talent. She notes "the twenty-first century—driven by the knowledge, information, and culture industries—demands that company leaders and managers adopt a talent scarcity model that puts the onus on them to acknowledge and nurture the human complexity of a talent force that is the engine of growth in a multicultural and global market."
Creating an inclusive culture is a business imperative. To do so, here are steps your organization can take.
1. Regularly train staff in anti-racist practices
2. Hire a firm like the Center to complete an organizational assessment, offering you quantitative and qualitative data on the organization's success and areas for opportunity.
3. Analyze use of professional development opportunities by Black, Indigenous, Hispanic, and Asian employees and make efforts to increase participation
4. Establish clear standards for promotions that are shared with and inclusive of Black, Indigenous, Hispanic, and Asian employees; and address disparate impacts identified in your data analysis
5. Establish key performing indicators for racial equity and inclusion within annual performance reviews. Monitor progress across the organization and establish scores for both active participation in these goals and success that mirror other business objectives.
6. Stop asking Black and Brown employees to blend in; instead, emphasize the value of a workplace that embraces all people, perspectives, and leadership styles.
The key to retaining talent is fostering an organizational culture where all talent sees real benefits from individualized, equitable career pathways and talent management. A culture that nurtures job and career success for everyone and rewards a leadership mindset that elevates the relevant differences among talent to meet the needs of a multicultural and global market.
++++++++++++++++++++++
About the Center for Economic Inclusion
The Center for Economic Inclusion is committed to closing racial employment, income, and wealth gaps, and building racially inclusive and equitable regional economies. Founded in 2017, the Center is the nation's first Black woman-owned and led organization dedicated exclusively to strengthening public- and private-sector civic infrastructures and collective capacity to disrupt systems and influence market forces while advancing an inclusive economy. Through the Center's Employer Inclusivity and Inclusive Growth Consulting Services, the Center partners with employers, like Ramsey County, who also seek to increase competitiveness and profitability by centering racial equity, inclusion, and belonging. Click here to learn more.