Ramsey County Offers Support to New Childcare Business Start-ups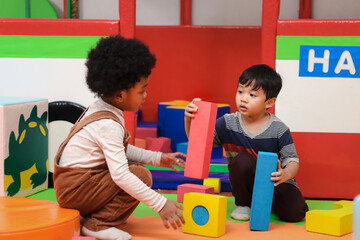 Ramsey County in partnership with
Think Small Institute
launches a new Early Childhood Academy, which will provide services to attract and retain child care programs in the region. Of the new services being offered is a new

business start-up program. The program will:
Help participants through the child care start-up process.

Provide advice about how to locate or retrofit space.

Match start-up child care providers with experienced mentors who currently operate high-quality programs.

Provide compensation to new child care providers to apply their learned skills while getting feedback in the early stages.

Suppy training in health, safety and kindergarten-readiness best practices associated with state licensure and a Parent Aware Rating.
This three-year, $750,000 initiative is a part of the
Ramsey County Investment and Support Efforts
program, funded through the American Rescue Plan Act and
expected to offer an array of new incentives and support services.