Minnesota Business Vitality Council Releases its Childcare Report
6 May 2022
Workforce, News
More Topics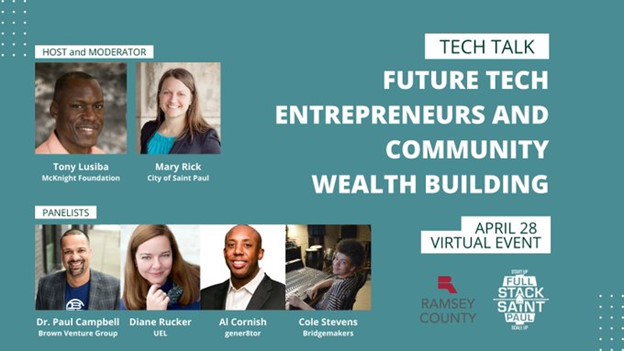 A recording of the Tech Talk: Future Tech Entrepreneurs and Community Wealth Building webinar is now available. Learn from a dynamic panel of community leaders focused on sharing resources to grow tech entrepreneurs with a focus toward BIPOC wealth building.  Dr. Paul Campbell, Brown Venture Group Al Cornish, gener8tor Diane Rucker, University Enterprise...
In the coming weeks, millions in relief dollars will pour back into the pockets of frontline workers and Minnesota businesses.
Across the nation, companies are struggling to find and retain diverse talent, resulting in high turnover costs, lower productivity and down revenues.