BizRecycling helps businesses save a little extra money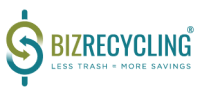 Many local businesses affected by COVID-19, the civil unrest and the economic downturn are looking for ways to save money this fall.??
Recognizing the current financial hardship that many businesses are experiencing, BizRecycling?created Relief grants—up to $10,000 each—for small businesses in Ramsey County and Washington County. Businesses are eligible for a Relief grant even if they've already received a BizRecycling grant, and Relief grants?fund a wider range of costs than regular grants.??
Relief grants can help businesses purchase compostable and recyclable to-go ware or manage changes in their waste, something that restaurants are experiencing as they increase take-out dining options. Traditional BizRecycling grants can also help businesses start or maintain a food scraps (organics) collection program for composting. Keeping food scraps and other organics out of the trash puts that waste to better use and reduces trash expenses.
The Buttered Tin Bakery and Café received a regular BizRecycling grant in 2018. Owner Alicia Hinze said the grant was an opportunity to save money and live out her values.
"When we compost more, both our business and our planet Earth come out winners," said Hinze?
The Buttered Tin, located in Lowertown Saint Paul, used its BizRecycling grant to purchase compostable and recyclable products and manage food scraps recycling last year. The café saved $8,346 in to-go containers and packaging?costs through the BizRecycling grant.?That's on top of the money The Buttered Tin saved by diverting around 40,000 pounds of food scraps from the trash annually.
Over the years, many businesses like The Buttered Tin have saved money with traditional BizRecycling grants. The new Relief grants build on the funding opportunities of regular BizRecycling grants, including additional funding options, such as paid training and labor for waste reduction activities. Even businesses that have received BizRecycling grants in the past are still eligible for a Relief grant. The application period for Relief grants opened last month. Since then, 80 businesses have already applied.
Do you know a business that?uses?to-go packaging?and?participates in recycling and food scraps collection? Visit?bizreliefgrant.com?to learn more. Applications will be accepted through Oct. 31.?