Disaster loans available for Minnesota businesses, non-profits and residents affected by civil unrest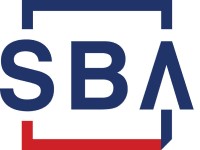 The SBA has just made available low-interest disaster loans for Minnesota businesses, non-profits and residents who were affected by civil unrest on May 27 through June 8, 2020. If you are located in Hennepin County or the adjacent counties of Anoka, Carver, Dakota, Ramsey, Scott, Sherburne, and Wright, you may be eligible to apply.
Three types of SBA Disaster Loans Available
Physical Disaster Loans - to repair or replace disaster-damaged property owned by the business. Businesses of any size are eligible. Private, non-profit organizations such as charities, churches, private universities, etc., are also eligible.
Economic Injury Disaster Loans - working capital to help small businesses, and non-profits meet their financial obligations that cannot be met as a direct result of the disaster.
Home Disaster Loans - for homeowners or renters to repair or replace disaster-damaged real estate and personal property, including automobiles.
Two Deadlines
The filing deadline to return applications for physical property damage is October 2, 2020.
The deadline to return economic injury applications is May 3, 2021.
Read the full news release for more information. There's also a fact sheet and flier available with additional information.
Get Help
Business owners, homeowners, and renters can contact the SBA Customer Service Representatives at (571) 422-6078 and (571) 422-6871 to schedule an appointment for immediate one-on-one assistance in completing their applications. A Virtual Disaster Loan Outreach Center will be open Monday through Friday, 8 a.m. to 5 p.m. These services are only available for the Minnesota disaster declaration as a result of the civil unrest on May 26 through June 8, 2020 and not for COVID-19 related assistance.
The Minnesota District Office will also be offering virtual trainings on these disaster funding programs in the weeks ahead. Stay tuned!