DEED Funding Supports Minnetronix Medical Expansion in St. Paul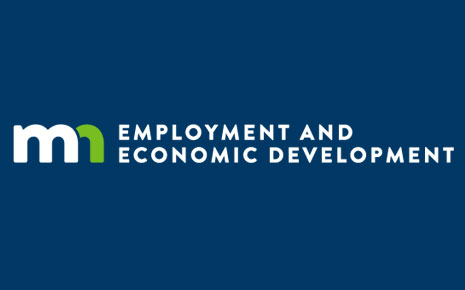 30 Jan 2020
Ramsey County, Saint Paul
~$1 million in grant and loan funding for project expected to create 75 jobs~
St. PAUL – The Minnesota Department of Employment and Economic Development (DEED) is announcing $1 million in grant and loan funding to assist Minnetronix Medical, a St. Paul-based medical technology company, in expanding its headquarters.
Minnetronix Medical is planning its fourth expansion since moving to St. Paul's Energy Park Drive in 2000. The 2020 project will increase the company's footprint from 120,000 square feet to 140,000 square feet, with a plan to grow to 170,000 square feet by 2023. The expansion will accommodate the company's expected addition of 75 jobs within three years at an average wage of $25.94 an hour.
DEED will assist the project with a $500,000 award from the Job Creation Fund and a $500,000 Minnesota Investment Fund loan.
"Minnetronix Medical embodies Minnesota's rich history of innovation," said DEED Commissioner Steve Grove. "DEED's programs are targeted at companies that are rising leaders in their field and committed to growing good-paying, high-quality jobs in our state."
"This new Minnetronix investment supported by DEED will support job growth in our Midway Neighborhood," said Saint Paul Mayor Melvin Carter. "We look forward to supporting Minnetronix's continued expansion."
Founded in 1996, Minnetronix has two primary business units. One focuses on the design, development and manufacturing of medical technology specializing in RF energy, fluid and gas management, optical systems and wearable devices. Minnetronix's second business unit is focused on developing solutions designed to prevent secondary injury and enhance healing for patients hospitalized with life-threatening neurological conditions.
The company's team of more than 300 employees generates annual revenue of over $100 million.
The Job Creation Fund is a pay-for-performance program that provides funding to businesses after they meet certain criteria, including minimum requirements for job creation and private investments.
The Minnesota Investment Fund provides loans and grants to help companies add or retain high-quality jobs.
Both programs focus on industrial, manufacturing and technology-related industries to increase the local and state tax base and improve the economic vitality for all Minnesotans.
DEED is the state's principal economic development agency, promoting business recruitment, expansion and retention, workforce development, international trade and community development. For more information about the agency and its services, visit the DEED website or follow DEED on Twitter.