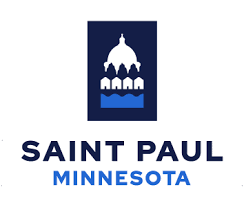 Other
Youth Basketball Scorekeeper
at
City of Saint Paul
Posted Date:
September 15, 2023
Saint Paul Municipal Athletics is looking to hire 20-24 people as youth basketball scorekeepers at various Recreation Centers throughout the city for the 2023-2024 youth basketball season.
Youth Basketball Scorekeepers will work Saturdays from 8 am to 4 pm beginning on November 18, 2023. There will be end of season tournaments with the potential for Sunday games. The season ends on February 4, 2024. Games and tournaments occur on the following dates: Saturday, November 18, 2023 Saturday, December 2, 2023 Saturday, December 9, 2023 Saturday, December 16, 2023 Saturday, January 6, 2024 Saturday, January 13, 2024 Saturday, January 20, 2024 Saturday and Sunday, January 27 & 28, 2024 Possibly Saturday and Sunday, February 3 & 4, 2024 (TBD)
No experience is necessary, and all training and materials will be provided. This may lead to other scorekeeping positions in other youth and adult sports.
Responsibilities
The primary job responsibilities are: Keep record of the names and numbers of players who are to start the game and of all substitutes who enter the game. Record the field goals (baskets) made, the free throws made and missed, and keep a running summary of the points scored. Record the personal and technical fouls reported on each player and notify an official immediately when the fifth foul (personal and technical) is charged to any player, the second technical foul is charged to any team member, bench personnel, or directly to the head coach or the third technical foul is charged to the head coach. Record the time-out information charged to each team (who and when) and notify a team and its coach, through an official, whenever that team is granted its final allotted charged time-out. Must be able to operate an electronic scoreboard while maintaining the accurate score and game time. Must be able to effectively communicate and work with the on-floor game officials. Must be on-time and maintain a strong sense of attention to detail. Must attend a mandatory training TBD.
Qualifications
Applicants must be at least 14 years of age as of November 18, 2023.
City of Saint Paul
25 W 4th St, Suite 200

Saint Paul
, USA
, Minnesota
55102

US