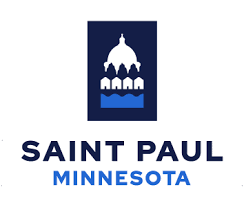 Part-Time
Impound Lot Customer Service Attendant
at
City of Saint Paul
Posted Date:
September 6, 2023
Compensation:
$19.38 - $26.45
Education Level:
High School
The Saint Paul Police Department Impound Lot is looking for temporary Customer Service Attendants to work during the 2023-2024 snow emergency season (tentatively October 2023 to May 2024).
Primary Responsibilities: -Performs intermediate-level clerical and manual work involving the receipt, disposition, security, and storage of evidence or property. -Receives, logs, categorizes, and stores property and evidence impounded by police personnel. -Releases property and evidence to properly-identified claimants and maintains security of the work area. -Collects fees, issues receipts and change, and maintains records of these financial transactions. -Takes and resolves complaints involved in the storage of evidence and property or refers the matter to higher-level personnel.
Hours: -On call as needed for snow emergencies declared by the City of Saint Paul and on an irregular basis throughout the season. -Shifts include weekends and holidays to provide 24/7 coverage. Shifts are generally 8 hours (including early mornings, days, nights, overnights); however, shift hours are negotiable. Hours may vary.
Two Locations in Saint Paul: -Impound Lot located at 830 Barge Channel Road -Snow Lot located at 1129 Cathlin Street (at the State Fairgrounds)
Essential Functions are the functions that the individual holding the position must be able to perform unaided or with the assistance of a reasonable accommodation. The Essential Functions for this position are identified in the Supplemental Information section of the Property Clerk job description.
The City of Saint Paul's mission is to integrate equity and inclusion into how we approach all our work. Our vision is to be committed to building an equitable and inclusive city that will shift culture in city processes and policies, eliminate structural inequities, and ensure timely and relevant access to services, resources, support, and opportunity to every person in Saint Paul.
Qualifications
A High School Diploma or General Education Development (GED) Certificate.
Must possess and maintain a valid Minnesota Class D Driver's License, or equivalent out-of-state driver's license.
City of Saint Paul
25 W 4th St

Suite 200

Saint Paul
, USA
, Minnesota
55102

US