Important Components for Attracting Racially Diverse Applicants in Job Openings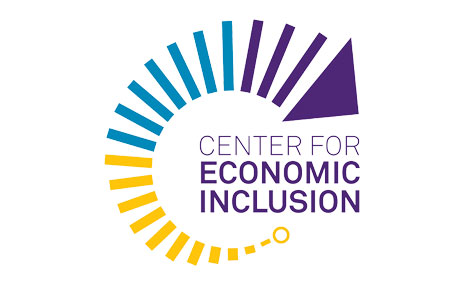 2 Apr 2022
Workforce, News
Important Components for Attracting Racially Diverse Applicants in Job Openings
By Suzanne Kelly, Chief of Staff, Center for Economic Inclusion
To build an economy that works for everyone, both public- and private-sector employers must consistently reexamine recruitment and hiring policies and practices that often result in excluding women, people of color, individuals with disabilities, and others who have experienced challenges in their work history.
Research from a 2021 Harvard Business School and Accenture study described such individuals as "hidden workers," which they defined as "millions of people who are eager to work and possess — or could develop — the skills employers seek" if employers were intentional about identifying and eliminating impediments to their recruitment and hiring.
The report identified those who often comprise the category of hidden workers as individuals with:
Health issues: physical, mental, or developmental/neurodiversity challenges, a history of substance abuse
Gaps in employment histories: long-term unemployed or previously incarcerated
Family care responsibilities: caretakers of children or adults/older people
Few formal qualifications: no school qualifications or below a degree-level education
Required relocation: veterans, immigrants and those moving locations
Disadvantaged backgrounds: raised in a care home or had unemployed parents/caregivers (Accenture, 2021, p. 5)
Research shows that Black, Indigenous, Latinx, and recent immigrant populations, are disproportionately represented in many of these categories. Coupled with the unconscious bias that creeps into hiring and recruitment, the economic loss for individuals, families, and society is high.
According to a report by Citi, "If the Black wage, education, housing, and investing gaps had been closed 20 years ago, it would have added an estimated $16 trillion to the economy, with the Black pay gap alone accounting for $2.7 trillion."
Harvard professor Joseph Fuller, who coauthored the Accenture study, noted that existing hiring practices are not only exclusionary but end up hurting fully capable candidates and limiting business growth. Nearly 90% of more than 2,250 executives surveyed during the study admitted that qualified, highly skilled applicants are screened out almost immediately because their employment history doesn't align with the specific criteria cited in the companies' job descriptions.
If we are to build an economy that works for everyone, employers must reconsider long held, convenient approaches to recruitment and hiring. It will require employers to have champions at every level, a willingness to measure progress regularly, and the innovation to make changes, when necessary.
At the Center for Economic Inclusion, our work to build an inclusive regional economy includes regular conversations with private- and public-sector leaders from companies and organizations of all sizes seeking advice and assistance on how to build a racially diverse workforce. We have found that while there is not a one-size-fits-all solution, there are several critical action steps employers can consider — especially post-pandemic — to achieve greater success in using an equity lens to drive all steps in the recruitment, hiring, and retention process.
Start With Data
Disaggregated data is key. Quantitative data, disaggregated by race, place, gender, ability, and more, is key to a deeper level of understanding of how your hiring practices thwart efforts to diversify your workforce.
For example, standard data collection may show that hiring trends are on the mark and perfectly adequate, while disaggregated data may reveal where hiring for diverse talent is concentrated in only a few departments or teams and for a specific set of positions. Do the work, mine the data, and then let it tell the story. From there, a roadmap to rethink your hiring practices will emerge.
Rethink Hiring Best Practices
A critical step in diversifying your staff is to intentionally assess the outcomes generated by your current hiring practices and refresh outdated approaches that have long maintained the status quo. Being intentional and consistent in your approach to inclusive hiring practices will allow you to:
Demonstrate a commitment to building an inclusive workplace culture.
Avoid bias in your human resource processes.
Broaden employment access to those long excluded by artificial hiring barriers.
Amplify Your Strategies
According to Harvard Business Review, diversity and inclusion should be a core ingredient in the design and execution of business strategy and embedded in the activities of the organization, day in and day out.
Also keep in mind that every person associated with your hiring process serves as a gatekeeper to your organization. Ensure that your hiring team possesses a deep understanding and some level of accountability for your REI commitment, strategy, and outcomes.
Action Steps
1. Rethink Job Descriptions: Detailed postings that layer on a laundry list of requirements and preferences that are only tangential to the work, should be rewritten. Jettison the lengthy list of requirements and instead focus on the few skills it takes to do the job well. According to the Harvard/Accenture study, employers who simply add new requirements to existing job descriptions, "risk excluding applicants with knowledge gained through deep experience derived from years of work" but lack new tech training or other recently identified skills that could easily be trained for.
2. Be Open to Non-Traditional Resumes: Many hiring managers have been trained to quickly scan resumes looking for linear career trajectories that chart a path from high school to college to post-graduate degrees with minimal job changes and progressive advancement. That method often prevents potentially qualified applicants from being interviewed. Many viable candidates entered the workforce or the military immediately after high school to support their families. Still others were priced out of a four-year college degree. COVID also has resulted in a slew of unplanned lay-offs and forced resignations that produce employment gaps on resumes. Any of these situations could be explained during the interview process, but most "hidden workers" never make it that far.
3. Be a Second Chance Employer: According to the Second Chance Business Population (SCBP), nearly 25 percent of the American population has a criminal record. Employers who automatically reject this population – which disproportionately includes Black, Indigenous, and people of color – exclude a significant pool of potentially skilled candidates. According to SCBP research, "nine in ten employers require applicants to undergo a background check, and a criminal record can reduce the chances of a second interview by 50 percent." The consequence is a pre-pandemic unemployment rate of nearly 27% for those with a record, regardless of the offense.
4. Use Data to Identify and Correct Bias: Employers must continuously address implicit biases. Organizational "gatekeepers," such as hiring managers and resume screeners, should be required to participate in training and skilled, facilitated dialogue. According to RippleMatch, unconscious bias during the hiring process affects marginalized groups because of negative stereotypes, which affords a relative benefit to other non-marginalized groups. And while unconscious bias is often tied to characteristics like race and gender, it can extend to other areas. Examples of bias include affinity bias, confirmation bias, perception bias, and groupthink among interview teams.
5. Post Outside the Box: To better ensure a diverse applicant pool, employers must be strategic and innovative when posting job openings. Don't ignore emerging sites like TikTok, Twitter, or YouTube, in addition to more traditional job posting sites. Also, be intentional about posting in media outlets owned and managed by Black, Indigenous, Latinx, and Asian individuals or agencies. Similarly, take advantage of culturally specific podcasts, radio spots, and other vehicles that can help you reach the typically underrepresented populations in your workforce.
6. Don't View Revamped Hiring Practices as a Social Experiment: Instead think of these changes as a strategic investment in the health and viability of your business. The Harvard/Accenture study noted that "a company that relegates a group of workers to a special recruiting status is not only acknowledging that its routine recruiting processes are failing to access that population, but also that the ordinary metrics by which candidates are being assessed are being waived." That message both undermines the candidates and ignores the assets and experience they bring that benefit the company.
Revamping a company's entire hiring process is not easy. Leaders who are serious about change must be willing to ask for help. Systemic change requires commitment, accountability, data, a plan, and time. Consider engaging with a proven thought-partner, like the Center for Economic Inclusion, to help you on your journey to design a successful, measurable, racially inclusive redesign of your hiring processes, one step at a time.
###
About the Center for Economic Inclusion
The Center for Economic Inclusion is committed to closing racial employment, income, and wealth gaps, and building racially inclusive and equitable regional economies. Founded in 2017, the Center is the nation's first Black woman-owned and led organization dedicated exclusively to strengthening public- and private-sector civic infrastructures and collective capacity to disrupt systems and influence market forces while advancing an inclusive economy. Through the Center's Employer Inclusivity and Inclusive Growth Consulting Services, the Center partners with employers, like Ramsey County, who also seek to increase competitiveness and profitability by centering racial equity, inclusion, and belonging. Click here to learn more.
Resources
Fuller, J. (2021). How to Resolve America's Hidden Worker Problem. SHRM. 7 Oct. 2021.
Fuller, J., Raman, M., Sage-Gavin, E., Hines, K., et al (Sept. 2021). Hidden Workers: Untapped Talent. Published by Harvard Business School Project on Managing the Future of Work and Accenture.
G&A Partners (2021). Look Beyond the Traditional Resume