DEED Launches New Platform to Pitch Minnesota to the World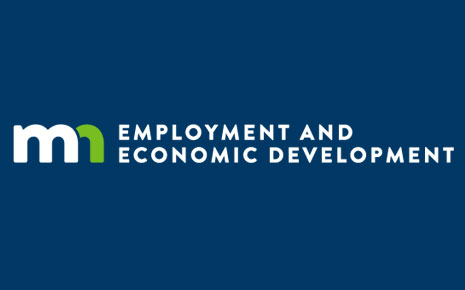 27 Oct 2021
Ramsey County, Small Business
JoinUsMN.com hosts new campaign to promote the state to businesses and talent
Today, the Minnesota Department of Employment and Economic Development (DEED) launched a first of its kind coordinated campaign with businesses and economic development partners across the state. The goal is to share with the world why Minnesota is a phenomenal place to build a business or advance your career.
The platform is founded on Minnesota's long history of building things that matter. Minnesotans have pioneered open heart surgery and supercomputing, invented in-ear hearing aids and the pacemaker, and we've created such innovations as the concrete grain elevator, post-it notes, and water-skiing.
Today, our businesses are continuing that tradition of problem-solving. People build businesses here that they are passionate about, and they work hard to make them succeed. In fact, if you start a business in Minnesota, it has a better chance of surviving beyond five years than in any other state in the nation.
"Minnesota's strength lies in the ingenuity, hard work, and determination of our workers and entrepreneurs. We aren't afraid to pursue big ideas and build things that change the world," said Governor Tim Walz. "Our legacy is solving the world's toughest challenges. From startups to Fortune 500s, businesses flourish here. Now is a great time to highlight that fact to the world."
The effort includes a new economic development website, joinusmn.com, which highlights what makes Minnesota great across a variety of themes, industries, geographies and opportunities. With more than 5.5 million Minnesotans, and a diverse cultural, environmental and economic landscape, Minnesota has something for everyone.
"A history of extraordinary innovation across many industries makes Minnesota a global epicenter for problem-solving," said DEED Commissioner Steve Grove. "As we write the next chapter of our economy emerging from the pandemic, we must highlight what's happening here so that more people and businesses can join us. Inclusive growth that gives everyone a true opportunity to succeed must be our North Star."
The new platform was created in consultation with dozens of business leaders and talent recruiters across the state, as well as through work done with the Minnesota Marketing Partnership, a collection of regionally focused economic development organizations across the state.
In addition to highlighting the services including incentives the state has to offer businesses, the platform highlights the work being done to ensure the next chapter of Minnesota's economy is strongly committed to inclusive growth. The site documents many efforts happening across business and community to address racial wealth gaps and other disparities.
The launch includes business leaders from across Minnesota in a variety of sectors who shared why they chose to start, grow or locate their business in Minnesota.
"When I moved here 10 years ago, I found the startup community to be immensely accessible, from the people to the events to the co-working spaces," said Aneela Idnani of HabitAware. "Established leaders were willing to take time with me in the ideation phase of HabitAware. This inviting ecosystem with the leadership of Launch Minnesota continues to grow and fill the gaps that make entrepreneurship tangible and support business success."
"I'm thrilled to help support this launch and raise awareness of the unique environment that exists within our state," said Dave Doherty, President of Digi-Key Electronics. "As an employer of more than 4,000 people in Northwest Minnesota, I've experienced firsthand the powerful combination of innovative businesses with skilled, hardworking Minnesotans that is the key differentiator for success."
"I truly believe Minnesota is the innovation capitol of the world, whether you're a Fortune 250 or a small, advanced technology startup," said Brett Carter, Xcel Energy Executive Vice President and Chief Customer and Innovation Officer, who is also a board member of the regional economic development organization Greater MSP. "Innovation is in the water here, it's foundational to the state's history, and something on which Minnesota's uniquely strong corporate culture here continues to thrive and promotes by supporting a growing entrepreneurial engine around the state."
"Minnesota has a rich and diverse ecosystem of cultural producers, presenters and participants who are committed to making the arts accessible to all. Across the state, there is an unusually high participation in cultural activities (74% in Minnesota versus 54% nationally.) This leads not only to a high quality of life but a population that values creativity and collaboration, making new ventures and entrepreneurship part of the culture," said Mary Ceruti, Executive Director of the Walker Art Center.
Comprehensive data on the Minnesota's ranking relative to other states and countries are available on the new platform. Here's a snapshot of a few:
#1 in Five Year Business Survival Rate –

Bureau of Labor Statistics.

#1 in Fortune 500 Companies Per Capita (Minneapolis-St. Paul) among the 30 largest metropolitan areas-

Fortune 500.

#1 Medical Device Patents Per Capita-

USPTO Patent Full Text and Image Database.

#1 Health Technology Cluster in the World-

Medical Alley.

#2 Best state in America -

U.S. News and World Report.
DEED is the state's principal economic development agency, promoting business recruitment, expansion and retention, workforce development, international trade and community development. For more details about the agency and its services, visit the DEED website or follow us on Twitter.