TechPak initiative launched to assist job seekers impacted by COVID-19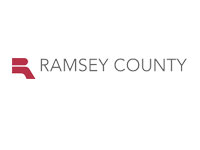 24 Aug 2020
Ramsey County
TechPak, a partnership between Tech Dump, Literacy Minnesota, Saint Paul Public Library and Ramsey County, is a new initiative bringing computers, internet and digital literacy training into the homes of Ramsey County residents who have experienced economic impacts due to COVID-19. The packs include a refurbished laptop, a hotspot for internet access and quick start guides.
During the upcoming enrollment period, Aug. 31-Sept. 2, TechPaks will be awarded to eligible Ramsey County residents who have experienced job loss, reduced hours, change of household income or have other barriers due to COVID-19. Additional application periods will be offered from September through December 2020. An anticipated 500 TechPaks will be distributed by the end of the year.
Laptop donations for this program are being accepted by Tech Dump. Laptops will be securely wiped of all data, updated and repaired, and then assessed for use. Donations can be made by contacting Tech Dump at techdump.org or calling 763-432-3117.
Additional information about TeckPaks can be found at ramseycounty.us/TechPak.
The Ramsey County TechPak initiative is a part of the Ramsey County Investment and Support Efforts (RISE) program, which will invest $56 million of federal Coronavirus Aid, Relief and Economic Security (CARES) Act funding in the community by the end of 2020.