Grant Notification: Contamination Cleanup and Investigation and RAP Development Grant Program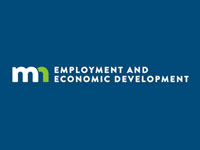 2 Sep 2020
Ramsey County, Redevelopment
The Brownfields and Redevelopment Unit is accepting applications for grant funding for contaminated site projects through the Contamination Cleanup and Investigation and RAP Development grant program.
Submission Deadline
The deadline for submission of applications is 4:00 p.m., November 2, 2020.
For applications due November 2, 2020.
Application deadline remains 4:00 pm on November 2. Our mail room is open and is processing mail sent through the USPS as usual. If you are planning to drop off applications to our offices, please follow the procedures below:
Call 651-259-7449 (Irene)
State you are submitting a Contamination Cleanup or Investigation grant application
3. If you don't get an answer when you call, please follow instructions on the cart in front of the DEED reception area.
If you have any questions, you can contact Kristin Lukes at 651-230-3274.
Proposals must be submitted to the Department of Employment and Economic Development, Business and Community Development Division, Brownfields and Redevelopment Unit, 1st National Bank Building, 332 Minnesota Street, Suite E200, St. Paul, MN 55101-1351. Three complete sets of application documents, including the resolution of support, are required for each project (two copies on paper, and a third on a flash drive or other memory device ). All three copies must be complete and submitted by the deadline to be considered for funding.
Contact Information
For questions regarding the application process, please contact Brownfields and Redevelopment staff at 651-259-7451. More information can be found on our website.
Visit our Grant and Contract Opportunities website.