Economic Injury Disaster Loan Program and Loan Advance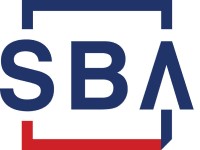 Please note: With the additional funding provided by the new COVID-19 relief package, SBA will resume processing EIDL Loan and Advance applications that are already in the queue on a first come, first-served basis.
Summary of Program: Low interest, long term Economic Injury Disaster Loans for up to $2 million: The first payment is deferred for 12 months. The application has been simplified and can be completed 100% online through our improved web portal at www.sba.gov/disaster. These loans may be used to pay fixed debts, payroll, accounts payable and other bills that can't be paid because of the disaster's impact. The interest rate is 3.75% for small businesses. The interest rate for non-profits is 2.75% and the loans can be extended over 30 years.
Why this might make sense for you: The SBA EIDL can be used to maintain payroll, provide paid sick leave, meet increased costs, make rent or mortgage payments, as well as repay unmet expenses and obligations.
SBA EIDL Grants - Businesses applying for an EIDL loan can request up to $10,000 be disbursed quickly prior to the official loan offer. The amount need not be repaid under any circumstances regardless of the loan decision. The form to apply for an advance is part of the new EIDL application. If you have already applied for an EIDL Loan and wish to apply for the advance, please fill out the new, streamlined application.
Why this might make sense to you: This advance may be available even if your EIDL application was declined or is still pending, and will be forgiven.
Locations
Shoreview
Spring Lake Park
White Bear Township
White Bear Lake
Vadnais Heights
Saint Paul
Saint Anthony
Roseville
Arden Hills
North St Paul
North Oaks
New Brighton
Mounds View
Maplewood
Little Canada
Lauderdale
Gem Lake
Falcon Heights
Blaine

Category
COVID-19 Recovery