Transportation Economic Development Infrastructure Program (TEDI)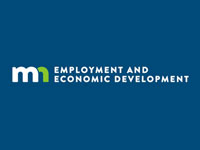 TEDI is a competitive grant program available to communities for public infrastructure and road projects that create jobs, support economic development and improve the transportation system. Funds may be used to fund predesign, acquisition of land, construction, reconstruction, and infrastructure improvements in coordination with trunk highway improvements under taken by MnDOT.
TEDI is a collaboration with MnDOT's Transportation Economic Development program (TED). TED may provide up to 70 percent of the costs for trunk highway improvements while TEDI provides grants to assist with projects non-trunk highway costs of projects.
Eligibility
Eligible applicants must be local units of government. Although private entities are not eligible, they may enter into agreements with eligible borrowers to request funding for eligible projects.
Matching funds from the applicant may come from other federal, state, local and private funding sources.
Locations
Arden Hills
Blaine
Falcon Heights
Gem Lake
Lauderdale
Little Canada
Maplewood
Mounds View
New Brighton
North Oaks
North St Paul
Roseville
Saint Anthony
Saint Paul
Shoreview
Spring Lake Park
Vadnais Heights
White Bear Lake
White Bear Township

Category
DEED Community Financing
Business Expansion and Job Creation