Shovel-Ready Site Certification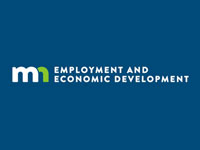 This program certifies that sites have already completed the most time-consuming technical and regulatory aspects of development including: planning, zoning, surveys, title work, environmental studies, soils analysis and public infrastructure engineering, ownership status, general site information, specific tests and assessments, utility services and transportation access completed prior to putting the site up for sale or lease.
Shovel-ready site certification offers communities a competitive edge by taking much of the time, expense, unpredictability and risk out of development, making the sites more attractive to companies and site-selection consultants looking for locations for business startups, expansions or relocations.
Eligibility
Communities work with DEED to receive shovel- ready certification for sites.
Locations
Arden Hills
Blaine
Falcon Heights
Gem Lake
Lauderdale
Little Canada
Maplewood
Mounds View
New Brighton
North Oaks
North St Paul
Roseville
Saint Anthony
Saint Paul
Shoreview
Spring Lake Park
Vadnais Heights
White Bear Lake
White Bear Township

Category
DEED Community Financing
Business Expansion and Job Creation
Redevelopment