Contamination Cleanup and Investigation Grant Program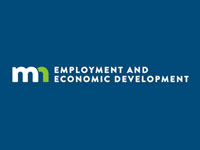 This program helps communities pay for assessing and cleaning up contaminated sites for redevelopment.
The program assists development authorities in contamination investigations, cleanup of contamination, the development of Response Action Plans (RAPs) and cleanup of contamination. Grants are awarded to those sites where there is planned redevelopment.
Contamination Cleanup grants pay for up to 75 percent of the costs of cleaning up contaminants (defined under state law) or petroleum contamination not eligible for reimbursement under Minnesota's Petrofund.
Eligibility
Authorities, economic development authorities or cities, counties, port authorities, housing and redevelopment are eligible. Both publicly- and privately-owned sites with known or suspected soil or groundwater contamination qualify.
Applications are ranked on several criteria. They include the tax base increase resulting from the site cleanup and development and the number of jobs created as a result.
Applicants must make a 25 percent local match. If they are located in the Twin Cities, they must also participate in the Met Council's Local Housing Incentives programs.
Locations
Arden Hills
Blaine
Falcon Heights
Gem Lake
Lauderdale
Little Canada
Maplewood
Mounds View
New Brighton
North Oaks
Roseville
Saint Anthony
Saint Paul
Shoreview
Vadnais Heights
White Bear Lake
White Bear Township
North St Paul
Spring Lake Park

Category
DEED Community Financing
Redevelopment