Minnesota Reservist and Veteran Business Loan Program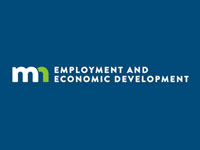 This program provides loans to companies that are affected when certain employees are called to active military duty. It also gives loans to individual veterans who have returned from active duty and want to start their own business.
The program provides one-time, interest-free loans of $5,000 to $20,000.
Eligibility
Business loans are for existing small businesses that have an essential employee called to active service in the military reserves for 180 days or longer on or after September 11, 2001. The business must be injured substantially due to the employee's absence.
Startup loans are for veterans who were on active duty on or after September 11, 2001, seeking financial assistance to start their own businesses
Locations
Arden Hills
Blaine
Falcon Heights
Gem Lake
Lauderdale
Little Canada
Maplewood
Mounds View
New Brighton
North Oaks
North St Paul
Roseville
Saint Anthony
Saint Paul
Shoreview
Spring Lake Park
Vadnais Heights
White Bear Lake
White Bear Township

Category
DEED Business Financing
Business Expansion and Job Creation