Minnesota Job Creation Fund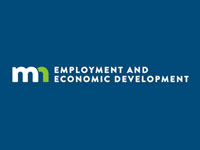 This program provides financial incentives to new and expanding businesses that meet certain job creation and capital investment targets.
Companies deemed eligible to participate may receive up to $1 million for creating or retaining high-paying jobs and for constructing or renovating facilities or making other property improvements. For extremely large projects, companies may be eligible to receive up to $2 million. Award amounts depend on job creation and investment levels.
Eligibility
The program is available to businesses engaged in select industries including manufacturing, warehousing, distribution and technology-related industries, among others. Business submits an application which must include local government support documents.
To be eligible, the business must meet requirements including:
Invest at least $500,000 in real property improvements and create at least 10 full-time jobs if the business is located in the Twin Cities area
Invest at least $250,000 in real property and create at least 5 full-time jobs if the business is located in Greater Minnesota or owned by minorities, women, veterans or persons with disabilities
Meet wage and compensation requirements
Have other location options outside of Minnesota
Operate in an eligible industry
Locations
Arden Hills
Blaine
Falcon Heights
Gem Lake
Lauderdale
Little Canada
Maplewood
Mounds View
New Brighton
North Oaks
North St Paul
Roseville
Saint Anthony
Saint Paul
Shoreview
Spring Lake Park
Vadnais Heights
White Bear Lake
White Bear Township

Category
DEED Business Financing
Business Expansion and Job Creation