Native American Business Loan Program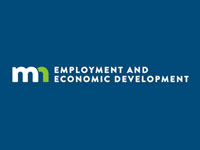 This program supports the development of Native American- owned and operated businesses and promotes economic opportunities for Native American people throughout Minnesota.
Loan proceeds may cover startup and expansion costs, including normal expenses such as machinery and equipment, inventory and receivables, working capital, new construction, renovation and site acquisition.
Eligibility
Applicants must be enrolled members of a federally recognized Minnesota-based band or tribe. Businesses must be wholly owned by an enrolled member and can be located anywhere in the state, although the bulk of the loans are made to businesses on a reservation.
Owners must provide a portion of the financing needed to undertake the project. Financing of existing debt is not permitted.
Locations
Arden Hills
Blaine
Falcon Heights
Gem Lake
Lauderdale
Little Canada
Maplewood
Mounds View
New Brighton
North Oaks
North Saint Paul
Roseville
Saint Anthony
Saint Paul
Shoreview
Vadnais Heights
White Bear Lake
White Bear Township

Category
DEED Business Financing
Business Expansion and Job Creation