DEED - Angel Loan Fund Program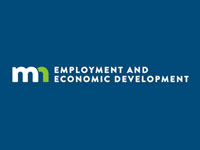 The Angel Loan Fund (ALF) Program provides an additional funding option for businesses that are certified to participate in Minnesota's Angel Tax Credit Program.
The program provides a direct loan for 10 percent of the total amount of new equity investment that the business raises from one or more investors. Only one loan may be issued to each business. At least one equity investment must be made by an investor that has been both certified by the Minnesota Angel Tax Credit Program and qualified as an accredited investor per the U.S. Securities and Exchange Commission. The maximum loan cannot be more than $250,000; the minimum loan available is $20,000.
ALF provides loans at zero-percent interest and a seven-year term. Payments are deferred, with a balloon payment in seven years. If the business is sold during the term, the business will submit risk mitigation fee compensation equal to 30 percent of the original loan principal.
Eligibility
Businesses certified to participate in the Angel Tax Credit Program in any of the program years and currently with fewer than 500 employees are eligible applicants.
Locations
Arden Hills
Blaine
Falcon Heights
Gem Lake
Lauderdale
Little Canada
Maplewood
Mounds View
New Brighton
North Oaks
North St Paul
Roseville
Saint Anthony
Saint Paul
Shoreview
Spring Lake Park
Vadnais Heights
White Bear Lake
White Bear Township

Category
DEED Business Financing
Business Expansion and Job Creation
Entrepreneurship