Environmental Response Fund (ERF)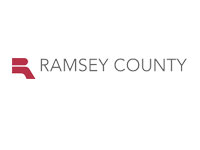 Ramsey County recognizes the need to transform contaminated property into viable use. Re-use of existing sites can increase development costs and can leave owners with the additional costs of mitigating contamination created by prior land uses. ERF funds can go to development or redevelopment of blighted sites, including orphan sites, that will result in additional jobs at living wages and/or affordable housing and clean up of public land and green space that will enhance the quality of life in neighborhoods and communities.
Applications are accepted May 1, and November 1 annually, or as funds permit.
Locations
Arden Hills
Blaine
Falcon Heights
Gem Lake
Lauderdale
Little Canada
Maplewood
Mounds View
North Oaks
North St Paul
Roseville
Saint Anthony
Saint Paul
Shoreview
Spring Lake Park
Vadnais Heights
White Bear Lake
White Bear Township

Category
Grants and Financing
Redevelopment