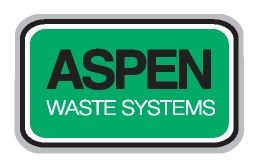 Full-Time
CDL Driver - $6,000 Stay on Bonus
at
Aspen Waste Systems
Posted Date:
November 21, 2023
Education Level:
Certification
Clean Collection
Extraordinary Service
Environmentally-friendly Disposal
Independently owned, locally managed
$6000 Stay-On bonus!
Job Description
Our continued growth has us on the hunt!
Aspen Waste Systems of Minnesota, Inc. is seeking drivers for the following routes:
Roll-off Front-load Automated Side Load Residential Roll off Swing Are you an experienced, hard-working and reliable truck driver?
If so, Aspen Waste Systems of Minnesota, Inc. has the perfect opportunity for you! We are currently hiring experienced drivers at both our Minneapolis and Eagan locations:
2951 Weeks Ave Minneapolis, MN 55414 3259 Terminal Drive, Eagan, MN 55121 At Aspen, we appreciate your experience and would love the opportunity to speak with you about becoming a valued member of our team.
Aspen Waste Systems is a local, privately-owned company providing waste and recycling services for commercial and residential customers in the Minneapolis/St. Paul metropolitan area.
Aspen Offers:
Competitive Wages based on experience $6000 Stay on Bonus Opportunity to earn quarterly bonuses Great work environment with dedicated team members Opportunity to join a locally managed, family-owned company Paid Time off Boot allowance Health, Dental and Vision Insurance Flexible Spending Account and Health Savings Account 401(K) retirement savings with a generous company match Responsibilities and Duties
Aspen's Route Drivers operate refuse collection trucks to provide prompt, courteous, and superior customer service to Aspen's customers throughout the Twin Cities metropolitan area. Responsibilities include:
Operate vehicle in a safe and efficient manner following Aspen's safety procedures as well as complying with OSHA and DOT requirements Provide excellent customer service to Aspen's customers Complete pre-trip and post-trip vehicle inspections Communicate promptly with supervisor regarding any safety concerns, route disruptions, maintenance needs, etc. Completes daily route documentation as directed Qualifications and Skills
Must be 21 years of age or older Commercial Driver's License with an air brakes endorsement Must be able to obtain and maintain DOT Medical certification Safe driving record Working knowledge of fleet related OSHA, DOT, and similar federal regulations. Strong written and oral communication skills Previous experience driving refuse trucks preferred, but not required Familiarity with the Twin Cities metropolitan area is a plus. Regular and reliable attendance Aspen Waste Systems is an Equal Opportunity and Affirmative Action Employer.
Job Type: Full-time
Benefits:
401(k) 401(k) matching Dental insurance Flexible spending account Health insurance Paid time off Paid training Referral program Safety equipment provided Vision insurance Schedule:
Day shift Home daily Monday to Friday Overtime Year round work Supplemental pay types:
Bonus pay Signing bonus License/Certification:
CDL A (Preferred)
CDL (Preferred)
Work Location: One location
Job Type: Full-time
Benefits:
401(k) matching Dental insurance Flexible spending account Health insurance Paid time off Paid training Referral program Safety equipment provided Vision insurance Supplemental pay types:
Safety bonus Signing bonus Trucking home time:
Home daily Work Location: In person
Responsibilities
Aspen's Route Drivers operate refuse collection trucks to provide prompt, courteous, and superior customer service to Aspen's customers throughout the Twin Cities metropolitan area. Responsibilities include:
Operate vehicle in a safe and efficient manner following Aspen's safety procedures as well as complying with OSHA and DOT requirements Provide excellent customer service to Aspen's customers Complete pre-trip and post-trip vehicle inspections Communicate promptly with supervisor regarding any safety concerns, route disruptions, maintenance needs, etc. Completes daily route documentation as directed
Qualifications
Must be 21 years of age or older Commercial Driver's License with an air brakes endorsement Must be able to obtain and maintain DOT Medical certification Safe driving record Working knowledge of fleet related OSHA, DOT, and similar federal regulations. Strong written and oral communication skills Previous experience driving refuse trucks preferred, but not required Familiarity with the Twin Cities metropolitan area is a plus. Regular and reliable attendance
Aspen Waste Systems
2951 Weeks Ave

Minneapolis
, MN
55414

US