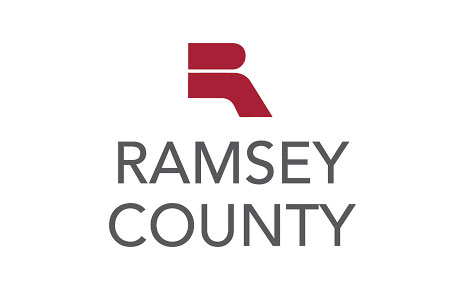 Full-Time
Community Corrections Supervisor
at
Ramsey County
Posted Date:
November 17, 2023
Compensation:
$76,034.77 - $112,941.51 Annually
Education Level:
Bachelor's Degree
The current vacancy is with the Adult Field Services Division (Metro South Supervisor) with the Community Corrections Department. (Download PDF reader)
For more details regarding this specific vacancy please go to:
https://www.ramseycounty.us/sites/default/files/Departments/Human%20Resources%20Dept/Metro%20South%20Supervisor%20Job%20Description.pdf (Download PDF reader)
Supervise and be responsible for the work of professional and para-professional Community Corrections personnel providing institutional or community-based service in the corrections field. Assist in developing and implementing Community Corrections initiatives programs and overall department and divisional policies and procedures. Demonstrate and maintain Evidence Based Practice (EBP) competencies and coach staff on these skills; and perform related duties as assigned.

Flexible Workplace
This position is identified under the designation of 'flex work eligible', meaning that the employee can formally opt to be in-office full-time or work a flex schedule in which at least two-days per week are performed in office and other days can be performed in a remote-first environment. Regardless of selection, the position carries expectations regarding on-site responsibilities and will require schedule flexibility beyond the minimum expectations set forth in the county's flexible workplace policy. To view Ramsey County's Flexible Workplace policy, go to: Flexible Workplace policy (Download PDF reader).

If an internal candidate is selected, salary will be set in accordance with the personnel rules (i.e., promotion, transfer, or voluntary reduction).

To view or print a copy of the complete Ramsey County job (class) description for this position, go to: Job Descriptions. Once at this page, you can browse the alphabetical list or search for a job description.
Responsibilities
Examples of Work Performed
Promote a diverse, culturally competent, and respectful workplace.

Assign cases and supervise the work

of direct reports

to see that the needs of clients for supervision or treatment are met.

Ensure compliance with mandates from the Courts or Legislature concerning the rights of both offenders and crime victims; provide direction and consultation to subordinates on casework problems, changes in service delivery and the apprehension and detention of clients.

Ensure that clients are provided services consistent with evidence-based practices; ensure quality assurance within the unit and cooperation with data gathering process.

Ensure training of new employees and assess and provide for the training needs of current employees.

Provide coaching in assessment, effective alliance with offenders, Motivational Interviewing, response to offender misconduct, individual cognitive behavioral interventions, and case planning to maintain and improve staff performance.

Participate in decisions regarding hiring, promotion and discipline of direct reports.

Meet with each member of the unit regularly; conduct unit meetings bi-monthly; clearly communicate to direct reports the department and division/facility standards for performance and quality of work; conduct timely staff evaluations; conduct formal administrative case reviews and caseload audits with unit staff.

Take corrective actions to deal with substandard performance. Promote and ensure adherence to Department standards for performance and quality of work; monitor monthly management reports; hold staff accountable for information in reports, i.e. compliance with drug testing policy, assessments and reassessments.

Ensure that subordinates are acting in compliance with all relevant laws, policies, procedures and regulations.

Develop unit operating goals and objectives and make recommendations concerning policy and procedure.

Proactively address issues raised by courts, clients or other agencies as to the assigned worker. Actively works to address these issues until satisfactorily resolved.

Arrange for casework coverage of subordinates in their absence.

Ensure that office or work unit is operated in compliance with safety standards adopted in the department or division/facility; ensure that employees are trained regarding those standards; monitor employee compliance with established safety practices.

Confer with judges, attorneys and other court personnel regarding specific cases and general application of the law and rules of criminal procedure. Make recommendations to the court, and other jurisdictions on the disposition of clients' cases.

Monitor cost-effective use of placement resources and service delivery; support the Department information systems for direct and purchased services, manage referrals and other information flows to ensure that appropriate information is available. Monitor expenditures to ensure that they are within budget.

Compile unit statistics and write reports.

Function and participate as an active member of a divisional or institutional management team in order to develop, interpret, evaluate or improve policies and procedures, and to analyze issues affecting the division.

At the Juvenile Detention Center: Supervise the operation of the Juvenile Detention Center on an assigned shift, responsible for the security and assist in the operation of the institution; including responding to code calls.

At RCCF: Manage all aspects of the inmate programming, learning center, work release, home confinement, and treatment staff at the RCCF; coordinate the boarding of inmates from other jurisdictions regarding eligibility and fees; oversee the relationship with the state Department of Corrections in the supervision of inmates in custody on Short Term Offender status. .

Supervisor Planner role may also include the following duties and responsibilities; Subject Matter Expert on CSTS; work with AMT Contract Business Analysts and Project Managers to coordinate work between Adult Probation and AMT contractors; coordinate GAP Analysis; work on CSTS enhancements; coordinate business flow document production; assist in development of business process manuals and training manuals; conduct tests on new features with AMT; facilitate and organize meetings; provide assistance and guidance to strategic planning committees; Collaborate with the divisions, research and evaluation and AMT units to track cognitive programming efforts, outcomes, and continuous quality improvement; Create an internal and external sustainability plan to support the cognitive behavioral groups by collaborating with operational managers and community partners; Collaborate with the research and evaluation unit to develop and ensure required statistical reports are accurate and align with the department's strategic goals and performance measures related to cognitive programming.
(The work assigned to a position in this classification may not include all possible tasks in this description and does not limit the assignment of any additional tasks in this classification. Regular attendance according to the position's management approved work schedule is required.)
ESSENTIAL FUNCTIONS: 1, 2, 3, 4, 5, 6, 7, 8, 9, 10, 11, 12, 13, 14, 15, 16, 17, 18, 19, 20, 21.
Qualifications
Minimum Qualifications
Education: Bachelors Degree in social science or related field.
Experience: Five years experience as a Probation Officer, a Planning Specialist, or Program Specialist, or related positions working with Community Corrections, Social Services or Community based service organizations or five years' experience in a leadership/training role, including at least two years of community corrections experience or work in the community.
Substitution: None
Certifications/Licensure: Valid Class D Drivers License.
Preferred Experience: Experience in one or more functional area(s) (field. institution and/or adult/juvenile), direct supervision of medium to high risk offenders in a specialized and generic probation office.
Exam/Screening Process Information
The examination process will consist of the following section with each section weighted as indicated:
Training and Experience Rating = 100%
The examination for Community Corrections Supervisor will consist of a training and experience rating, comprised of the questions in the attached supplemental questionnaire. Not all applicants who meet the minimum qualifications will pass the training and experience rating. The rating on this supplemental questionnaire will depend on your answers to the questions – do not mark "see resume" or "see work history" as a response. Please answer all your questions clearly and completely. Failure to respond could affect your score and final rank on this examination

Eligible List: The names of all applicants who filed a properly completed application and passed the examination/screening process shall be placed on the eligible list for an employment opportunity as a Community Corrections Supervisor. This list will be certified to the appointing authority which may use this list to conduct interviews to fill a vacancy. Candidates will remain on the list for 1 month or until hired, whichever occurs first. A notice will be sent to applicants at the time the eligible list is posted, informing them that the list has been posted and their rank on the list.

Veteran's Preference: This is a classified position requiring an open, competitive selection process. Veteran's Preference points will be applied after a candidate passes the examination process. Applicants who are eligible for veteran's preference should update their veteran's DD214, and other supporting documents, and submit them as an attachment at the time of application.

Criminal Background Checks: All employment offers are conditioned upon the applicant passing a criminal background check, including driver license check. Convictions are not an automatic bar to employment. Each case is considered on its individual merits and the type of work sought. However, making false statements or withholding information will cause you to be barred from employment, or removed from employment.

As part of a conditional offer of employment, candidate(s) must successfully complete the following process:
* Background Investigation
Prison Rape Elimination Action (PREA) Investigation
May require DHS Background check depending on assignment
E-Verify Participation: Ramsey County participates in the federal E-Verify program. This means that Ramsey County will provide the Social Security Administration (SSA) and, if necessary, the Department of Homeland Security (DHS), with information from each new employee's Form I-9 to confirm work authorization. If the Government cannot confirm that you are authorized to work, Ramsey County is required to give you written instructions and an opportunity to contact DHS and/or the SSA before taking adverse action against you, including terminating your employment. Employers may not use E-Verify to pre-screen job applicants and may not limit or influence the choice of documents you present for use on the Form I-9.

Equal Opportunity Employer: Ramsey County provides equal access to employment, programs and services without regard to race, color, creed, religion, age, sex (except when sex is a Bona Fide Occupational Qualification), disability, marital status, sexual orientation or gender identity, public assistance or national origin.

To print a paper application for this posting click Paper Application (Download PDF reader). You will need to print off this posting and also answer the supplemental questions associated with this exam and submit them if you complete a paper application.

For further information regarding this posting, please contact tammy.ratte@ramseycounty.us.
Ramsey County
121 7th Place East

Saint Paul
, MN
55101

US
Transit:
On bus line, On the Green Line