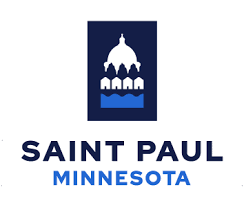 Full-Time
Project Manager
at
City of Saint Paul
Posted Date:
November 13, 2023
Compensation:
$30.92 - $40.72
Education Level:
High School
Come join our team! The City of Saint Paul Department of Planning and Economic Development (PED) is hiring two Project Managers! Come join a dynamic team that is passionate about serving the community.
The Project Managers will be responsible for managing projects associated with the Neighborhood STAR program, which is awards loans and grants for capital improvement projects in Saint Paul neighborhoods, funded by sales tax proceeds.
Typical Duties Include: Reviewing project applications, managing contract scope, and ensuring projects are in compliance with program requirements. Tracking project milestones to completion, including managing draw requests and payment disbursement. Providing technical assistance to grant recipients.
The City of Saint Paul offers an excellent benefits package including health insurance, retirement contributions and paid time off.
Qualifications
A Bachelor's Degree in Urban Planning, Economics, Finance, Real Estate, Marketing, Communications, Public Administration, Business Administration, Management, or a closely-related field.
Four years of vacancy-related work experience can be substituted for a Bachelor's Degree.
City of Saint Paul
25 W 4th St, Suite 200

Saint Paul
, USA
, Minnesota
55102

US