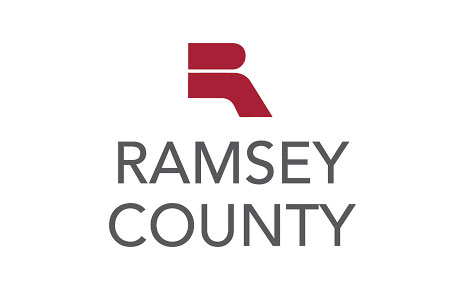 Full-Time
Assistant Probation Officer
at
Ramsey County
Posted Date:
November 10, 2023
Industry:
Government, Law Enforcement
Compensation:
$46,715.67 - $68,501.94 Annually
Education Level:
High School
The current vacancies are for full-time as well as intermittent positions at the Juvenile Detention Center (JDC) in Saint Paul. This list may be used to fill other vacancies within the department.
To assist the professional Community Corrections staff in probation, facility, or other case management services by performing designated duties relating to client or resident supervision, treatment, or counseling; maintain records, provide transportation to clients, and perform other duties to support Probation Officers; and perform related duties as assigned.

If an internal candidate is selected, salary will be set in accordance with the personnel rules (i.e., promotion, transfer, or voluntary reduction).

To view or print a copy of the complete Ramsey County job (class) description for this position, go to: Job Descriptions. Once at this page, you can browse the list or search for a job description
Responsibilities
Examples of Work Performed
Assignment in Juvenile Detention Center setting may include:
Provide safety and security for services and programs of facility residents, staff, and visitors by modeling professional behaviors, adhering to policies and procedures, controlling aggressive behavior under the supervision of Probation Officers or supervisory staff, facilitating groups/programing, and supporting the implementation of treatment plans; maintain order, provide first aid, search residents, monitor admissions and releases, screen and monitor visitors to the facility, conduct surveillance and security checks of buildings and grounds, and monitor safety equipment.
Supervise residents in activities including treatment programs, school attendance, work activities, court order compliance, compliance with probation conditions; assist with the creation and development of scheduled and structured activities for residents.
Intervene early with residents to redirect behaviors into pro-social channels, recognize and reward pro-social behavior; assist residents in managing their own behavior by providing coaching and encouragement.
Monitor and document required data concerning resident behavior and treatment progress: school attendance, child abuse allegations or suspicions, facility activities; admit and orient new residents to the facility, administer and record medications, escort residents, provide transportation, compile data, complete required facility documentation, and reports.
Interview, counsel residents; make recommendations to Probation Officers or Supervisors concerning possible program options and treatment plans; assist in implementing treatment or other programs; administer pre- and post-testing to residents; attend treatment programming staffing.
Under the direction of a shift supervisor, or Probation Officer may be responsible for running and providing direction to a living unit.
Order supplies, answer telephones, complete work orders for repairs.
Maintain regular, punctual attendance consistent with the ADA, FMLA and other federal, state, and local standards.
Assignments require the ability to work shift rotations and mandated overtime to ensure adherence in maintaining minimum staffing requirements in the 24/7 facilities.
May transport residents to detention, school, medical appointments, off-grounds activities, court hearings, community service, placement, related activities, or emergencies.
ESSENTIAL FUNCTIONS: 1, 2, 3, 4, 5, 6, 7, 8, 9, 10
Qualifications
Minimum Qualifications
Education: High school diploma or equivalent.
Experience: Two years of personal or professional experience navigating the justice system or working with in community organizations or other related work.
Substitution: Two years of college-level completed credits may substitute for the two years of experience requirement, or a combination of personal or professional experience and completed college credits.
Certifications/Licensure: Valid Drivers' license may be required depending on assignment.
Preferred Experience: Direct experience in providing assistance in counseling or behavioral modification.
Exam/Screening Process Information
The examination process will consist of the following section with each section weighted as indicated:

Training and Experience Rating = 100%
The examination for Assistant Probation Officer will consist of a training and experience rating, comprised of the questions in the attached supplemental questionnaire. Not all applicants who meet the minimum qualifications will pass the training and experience rating. The rating on this supplemental questionnaire will depend on your answers to the questions – do not mark "see resume" or "see work history" as a response. Please answer all your questions clearly and completely. Failure to respond could affect your score and final rank on this examination.

Eligible List: The names of all applicants who filed a properly completed application and passed the examination/screening process shall be placed on the eligible list for an employment opportunity as a Assistant Probation Officer. This list will be certified to the appointing authority which may use this list to conduct interviews to fill a vacancy. Candidates will remain on the list for 30 days or until hired, whichever occurs first. A notice will be sent to applicants at the time the eligible list is posted, informing them that the list has been posted and their rank on the list. All applicants with a score of 30 or higher will be placed on the eligible list.

Veteran's Preference: This is a classified position requiring an open, competitive selection process. Veteran's Preference points will be applied after a candidate passes the examination process. Applicants who are eligible for veteran's preference should update their veteran's DD214, and other supporting documents, and submit them as an attachment at the time of application.

Criminal Background Checks: All employment offers are conditioned upon the applicant passing a criminal background check, including driver license check. Convictions are not an automatic bar to employment. Each case is considered on its individual merits and the type of work sought. However, making false statements or withholding information will cause you to be barred from employment, or removed from employment.

As part of a conditional offer of employment, candidate(s) must successfully complete the following process:
Background Investigation
Prison Rape Elimination Action (PREA) Investigation
Pre - Employment Physical
Fingerprinting
E-Verify Participation: Ramsey County participates in the federal E-Verify program. This means that Ramsey County will provide the Social Security Administration (SSA) and, if necessary, the Department of Homeland Security (DHS), with information from each new employee's Form I-9 to confirm work authorization. If the Government cannot confirm that you are authorized to work, Ramsey County is required to give you written instructions and an opportunity to contact DHS and/or the SSA before taking adverse action against you, including terminating your employment. Employers may not use E-Verify to pre-screen job applicants and may not limit or influence the choice of documents you present for use on the Form I-9.

Equal Opportunity Employer: Ramsey County provides equal access to employment, programs and services without regard to race, color, creed, religion, age, sex (except when sex is a Bona Fide Occupational Qualification), disability, marital status, sexual orientation or gender identity, public assistance or national origin.

To print a paper application for this posting click Paper Application (Download PDF reader). You will need to print off this posting and also answer the supplemental questions associated with this exam and submit them if you complete a paper application.

For further information regarding this posting, please contact Patrick.Lemmon@ramseycounty .
Ramsey County
25 W. 7th St

#300

Saint Paul
, MN
55102

US