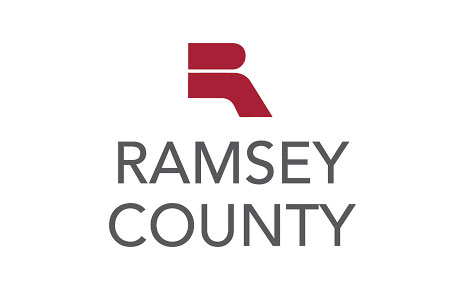 Full-Time
Paralegal 1,2,3
at
Ramsey County
Posted Date:
November 5, 2023
Industry:
Government, Legal
Compensation:
$55,459.05 - $82,158.86 Annually
Education Level:
Associate's Degree
The current vacancies are in the County Attorney's Office. There are three full time positions in the Human Service Legal Division, the Adult Trial Division, and Civil Division. The eligibility list created by this vacancy may be used to hire other vacancies in the department or County.

Performs advanced-level professional work to provide a variety of complex to highly complex paralegal services to attorneys in the Ramsey County Attorney's Office. (This is the full performance class in the Paralegal series. Employees are performing a greater volume of work, or work that based on supervisory assessment, is more complex and requires more independent actions and judgment than the Paralegal 2.); and perform related duties as assigned.

Flexible Workplace
This position is identified under the designation of 'flex work eligible', meaning that the employee can formally opt to be in-office full-time or work a flex schedule in which at least two to four days per week are performed in office and other days can be performed in a remote-first environment, depending on assignment. Regardless of selection, the position carries expectations regarding on-site responsibilities and will require schedule flexibility beyond the minimum expectations set forth in the county's flexible workplace policy. To view Ramsey County's Flexible Workplace policy, go to: Flexible Workplace policy (Download PDF reader).

If an internal candidate is selected, salary will be set in accordance with the personnel rules (i.e., promotion, transfer, or voluntary reduction).

To view or print a copy of the complete Ramsey County job (class) description for this position, go to: Job Descriptions. Once at this page, you can browse the alphabetical list or search for a job description.

Hourly Salary Range for Paralegal 1: $20.84 - $30.73
Hourly Salary Range for Paralegal 2: $24.63 - $36.48
Hourly Salary Range for Paralegal 3: $26.66 - $39.50
Responsibilities
Examples of Work Performed
1. Provide the most highly complex legal support functions and responsibilities for work in any of the following areas of the Ramsey County Attorney's Office: Adult Criminal, Juvenile, General Civil, Civil Forfeiture, Child Support Enforcement, Civil Commitments or Child Protection. These duties include advanced, expanded knowledge of applied rules of court and statutes specific to the division where assigned.

2. Under limited direction and guidance prepare cases by reviewing and analyzing documents and other data, identify legal issues, investigate facts, interview witnesses, and discuss the case with an attorney for the purpose of review and establishment of a case strategy; conduct legal research; analyze cases based on legal principles and statutes; prepare case summaries and trial notebooks for attorneys.

3. Identify, locate and interview witnesses; take oral and written statements; prepare witness lists and arrange for subpoenaing of witnesses; prepare witnesses for trial and schedule witness appearances; arrange for transportation, lodging and child care for witnesses during proceedings; and assist witnesses in restitution claims.

4. Schedule depositions, recommend deposition questions to attorneys based on case analysis, draft deposition questions, prepare clients/witnesses for depositions, attend depositions and summarize deposition transcripts.

5. Draft and file pleadings and documents; draft affidavits, legal memoranda, motions, notices, writs, discovery documents (requests and responses), jury instructions, substantive correspondence, settlement proposals, orders, dismissals, stipulations, contracts, leases and deeds for review and approval by an attorney.

6. Assist attorneys in trial preparation by preparing documents for presentation to the jury and managing photos, charts, and audio/video evidence to be displayed during trial. This may include using various software programs to create and/or coordinate complex audio/video presentations.

7. Attend court proceedings and trials with attorneys; take notes of testimony for use by attorney at trial and in preparing closing arguments; prepare and set up trial exhibits; perform witness management for trials; and provide other assistance to the attorney during proceedings.

8. Administer and monitor the Forfeiture Program in order to maximize revenue receipts to Criminal Justice agencies by analyzing criminal complaints, police reports and other information to identify potential forfeiture actions; recommend commencement of civil forfeitures; initiate and follow through on administrative forfeiture actions and associated legal proceedings; monitor cases through disposition; assist attorneys during proceedings on cases involving forfeiture; provide information and training to law enforcement personnel in forfeiture matters; and act as department liaison for forfeitures.

9. Maintain record-keeping systems for department cases and activities. Maintain records of Notices of Claim served on the county and notify respective departments; initiate and monitor investigations and act as liaison between departments and attorneys; respond to requests for information from county departments and staff, and claimants or their representatives.

10. Perform miscellaneous administrative duties such as drafting proposals and department contracts; assist in the development and implementation of administrative policies and procedures for special programs; maintain and analyze statistical data; coordinate the logistics of the department's Attorney Training Program, conferences and planning meetings; and serve as liaison to the Minnesota Continuing Legal Education Board.

11. Arrange to have matters placed on the court calendar.

(The work assigned to a position in this classification may not include all possible tasks in this work and does not limit the assignment of any additional tasks in this classification. Regular attendance according to the position's management approved work schedule is required.)

ESSENTIAL FUNCTIONS: 1, 2, 3, 4, 5, 6, 7, 8, 9, 10, 11
Qualifications
Minimum Qualifications
Education: Associate's or Bachelor's Degree in Paralegal Studies or a Bachelor's Degree with a Paralegal Certificate. The Degree in Paralegal Studies or the Paralegal Certificate must be from an education program that is either approved by the American Bar Association (ABA) or in substantial compliance with the ABA guidelines and accredited by a nationally recognized accrediting agency or has an Institutional Membership with the American Association for Paralegal Education (AAfPE). (No other substitute for education requirement.)

Experience:
Paralegal 1: None.
Paralegal 2: Two years of experience as a Paralegal.
Paralegal 3: Five years of experience as a Paralegal.

Substitutions: None.
Exam/Screening Process Information
The examination process will consist of the following section with each section weighted as indicated: Training and Experience Rating = 100%

The examination for Paralegal 1, 2, 3 will consist of a training and experience rating, comprised of the questions in the attached supplemental questionnaire. Not all applicants who meet the minimum qualifications will pass the training and experience rating. The rating on this supplemental questionnaire will depend on your answers to the questions – do not mark "see resume" or "see work history" as a response. Please answer all your questions clearly and completely. Failure to respond could affect your score and final rank on this examination.

Eligible List: The names of all applicants who filed a properly completed application and passed the examination/screening process shall be placed on the eligible list for an employment opportunity as a Paralegal 1, 2, 3. This list will be certified to the appointing authority which may use this list to conduct interviews to fill a vacancy. Candidates will remain on the list for 3 month(s) or until hired, whichever occurs first. A notice will be sent to applicants at the time the eligible list is posted, informing them that the list has been posted and their rank on the list.

Veteran's Preference: This is a classified position requiring an open, competitive selection process. Veteran's Preference points will be applied after a candidate passes the examination process. Applicants who are eligible for veteran's preference should update their veteran's DD214, and other supporting documents, and submit them as an attachment at the time of application.

Criminal Background Checks: All employment offers are conditioned upon the applicant passing a criminal background check. Convictions are not an automatic bar to employment. Each case is considered on its individual merits and the type of work sought. However, making false statements or withholding information will cause you to be barred from employment, or removed from employment.

E-Verify Participation: Ramsey County participates in the federal E-Verify program. This means that Ramsey County will provide the Social Security Administration (SSA) and, if necessary, the Department of Homeland Security (DHS), with information from each new employee's Form I-9 to confirm work authorization. If the Government cannot confirm that you are authorized to work, Ramsey County is required to give you written instructions and an opportunity to contact DHS and/or the SSA before taking adverse action against you, including terminating your employment. Employers may not use E-Verify to pre-screen job applicants and may not limit or influence the choice of documents you present for use on the Form I-9.

Equal Opportunity Employer: Ramsey County provides equal access to employment, programs, and services without regard to race, color, creed, religion, age, sex (except when sex is a Bona Fide Occupational Qualification), disability, familial or marital status, sexual orientation or gender identity, public assistance status, place of residence, political affiliation, or national origin. Ramsey County is deeply committed to advancing racial equity and promoting diversity and inclusion within all areas of our workforce.

To print a paper application for this posting click Paper Application (Download PDF reader). You will need to print this posting and answer the supplemental questions associated with this exam and submit them with your completed paper application.

For further information regarding this posting, please contact Sarah.Carlson@co.ramsey.mn.us or 651-266-2718.
Ramsey County
121 7th Place East

Saint Paul
, MN
55101

US
Transit:
On bus line, On the Green Line