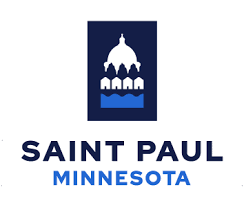 Full-Time
Legal Assistant III
at
City of Saint Paul
Posted Date:
November 2, 2023
Industry:
Government, Legal
Compensation:
$33.84 - $44.41
Education Level:
Bachelor's Degree
This position performs advanced professional work and a wide variety of complex to highly complex legal assistant services to attorneys in the Civil Division. Duties include gathering, organizing, and summarizing documentary evidence and relevant information in complex to highly complex civil processes and making recommendations based on findings. Duties also include creating, processing and/or drafting complex legal forms and documents. This position acts as a liaison with other City departments, outside agencies, and outside attorneys.
Primary Responsibilities: A wide range of public sector real estate, land use, and development-related matters including the following:
Conduct project intake and prepare/organize file information and file management. Prepare correspondence, documents, and materials that relate to real estate, lending, leasing, and licensing transactions. Compile and summarize relevant materials, identify potential issues, and propose recommendations for use by attorneys. Calendar and monitor milestones and critical dates. Assist with due diligence process. Assist with city, state, and federal compliance determinations. Maintain repository of template documents and city attorney opinions and update as needed. Work with city staff, outside counsel, title companies, lenders and other parties. Prepare closing checklists, closing documents, and manage closing binder. Prepare transaction memoranda. Review title and survey documents. Record real estate documents and financing statements. Prepare resolutions and board reports relating to zoning and other matters for the City Council and various boards and commissions. Assist in research, writing, editing, and proofreading real estate documents, contracts, and other legal documents. Perform property record tract index research as needed. Work with attorneys and staff to support day-to-day legal needs. Essential Functions are the functions that the individual holding the position must be able to perform unaided or with the assistance of a reasonable accommodation. The Essential Functions for this position are identified in the Supplemental Information section of the Legal Assistant III Job Description.
The City of Saint Paul offers an excellent benefits package including health insurance, retirement contributions and paid time off.
The City of Saint Paul's mission is to integrate equity and inclusion into how we approach all our work. Our vision is to be committed to building an equitable and inclusive city that will shift culture in city processes and policies, eliminate structural inequities, and ensure timely and relevant access to services, resources, support, and opportunity to every person in Saint Paul.
Qualifications
A Bachelor's Degree; Paralegal Certification from an accredited program; Four years of experience as a Legal Assistant, two years of which must have been at the intermediate level of professional work, providing legal assistant services of moderate complexity and variety to attorneys. Continued employment as a Legal Assistant III is contingent upon maintaining the Paralegal Certification.
Preferred Qualifications: Four years of experience supporting a real estate legal practice. Understanding of municipal real estate, development, and finance practices including local, state, and federal funding.
City of Saint Paul
25 W 4th St, Suite 200

Saint Paul
, USA
, Minnesota
55102

US