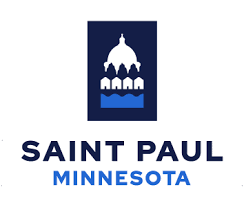 Full-Time
Bridge Maintenance Worker
at
City of Saint Paul
Posted Date:
October 24, 2023
Compensation:
$28.97 - $29.51
Education Level:
Certification
Performs manual labor in the construction, repair, and maintenance of bridge decks, retaining walls, stairways, railings, guard rails, fencing supports, and other elevated structures. Operates and maintains vehicles, equipment, hand tools, and power tools used for bridge construction, repair, and maintenance. Follows all safety rules, policies, guidelines, and procedures associated with the work. Prepares and maintains basic records on the work performed, and equipment and materials used. Performs other related duties and responsibilities as required.
Information Specific to this Position: Bridge maintenance staff typical work Monday - Friday from 6 am - 2:30 pm. Staff are expected to perform snow plowing duties during the workday, including weekends and holidays during snow emergencies and as needed. Will work in all weather conditions and must be comfortable working at heights.
New employees who do not currently possess a Commercial Driver's License (CDL) will be provided assistance with obtaining training and testing for the CDL within six months of hire.
The City of Saint Paul offers an excellent benefits package including health insurance, retirement contributions and paid time off.
Essential Functions are the functions that the individual holding the position must be able to perform unaided or with the assistance of a reasonable accommodation. The Essential Functions for this position are identified in the Supplemental Information section of the Bridge Maintenance Worker Job Description.
The City of Saint Paul's mission is to integrate equity and inclusion into how we approach all our work. Our vision is to be committed to building an equitable and inclusive city that will shift culture in city processes and policies, eliminate structural inequities, and ensure timely and relevant access to services, resources, support, and opportunity to every person in Saint Paul.
Qualifications
One year of experience working on bridge structures as a laborer or equivalent bridge experience including construction, maintenance, repair of bridge decks, supports, other elevated structures such as parking ramps, retaining walls, stairways, railings, guard rails, fencing, drainage systems; laying concrete including rehabilitating highways; or performing structural steel work.
Must possess and maintain a valid Minnesota Class B or Class A Commercial Driver's License (CDL) with no restriction for airbrakes, or equivalent out of state driver's license. The CDL must have no suspensions or revocations during the two year period prior to the date of appointment. Suspensions for parking related offenses are excluded.
**Candidates who have a Minnesota Class D Driver's License or out of state equivalent may be hired without a CDL, however, must possess a Minnesota, or equivalent out of state, Class B or Class A Commercial Driver's License with no restrictions for airbrakes within 6 months from date of hire.
Must pass a DOT required pre-employment drug screen and submit to DOT mandated random drug and alcohol testing after hire.
City of Saint Paul
25 W 4th St, Suite 200

Saint Paul
, USA
, Minnesota
55102

US