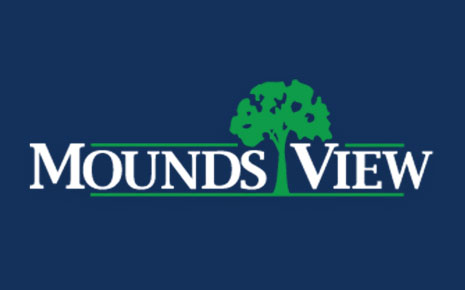 Part-Time
Custodian
at
City of Mounds View
Posted Date:
October 23, 2023
Compensation:
$20.13-26.44
Education Level:
High School
Criminal Background:
Not Eligible
Under the guidance and supervision of the Parks and Recreation Superintendent, this position is responsible to perform routine custodial duties at the Community Center for the Parks and Recreation Department.
Responsibilities
Essential Duties and Responsibilities
Sweeps and mops tiled floors.
Auto scrubs floors
Washes and vacuums area rugs and vacuums carpeted areas.
Washes windows (inside and outside) and wipes down window blinds and sills.
Cleans tables and chairs throughout building.
Dusts and wipes office furniture including desks, file cabinets, tables, and shelving units.
Maintains restrooms including: cleaning toilets, counters and sinks, cleaning walls and mirrors, filling paper towel, toilet paper and soap dispensers, and sweeping and mopping floors.
Maintains kitchenette areas including cleaning sinks and counters.
Organize and stock janitor closet with cleaning supplies/paper products.
Notify Parks and Recreation Superintendent when supplies need reordering.
Empties inside and outside garbage and recycling receptacles.
Sweeps and/or cleans sidewalks and entrances, removing debris, snow and/or ice as needed, applying ice melt if required.
Maintains outside grounds area by picking up litter.
Assists in Event set up when needed.
Performs other duties as needed or assigned.
Qualifications
Minimum Qualifications / Necessary Knowledge, Skills, and Abilities
High school diploma or equivalent 1 year prior custodial experience
Physically able to perform job duties
Desire to work with the public
Available to work 20 hours per week
Knowledge, Skills and Abilities: Working knowledge of standard cleaning and disinfecting practices. Working knowledge of cleaning tools, supplies and chemicals. Working skill in cleaning gymnasiums, open areas, restrooms, office areas, and community center. Ability to organize work and perform duties efficiently. Ability to operate standard cleaning equipment. Ability to work with regular exposure to standard cleaning products. Ability to work independently and detect cleaning needs. Ability to work independently and with minimal supervision.
Must have the physical condition commensurate with the duties of the position.
City of Mounds View
2401 Mounds View Blvd

Mounds View
, Minnesota
55112

US