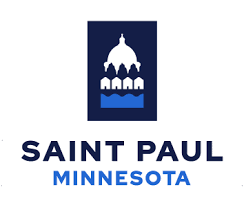 Full-Time
Police Officer
at
City of Saint Paul
Posted Date:
October 17, 2023
Industry:
Government, Law Enforcement
Compensation:
$35.46 - $50.47
Looking to take the next step in an exciting law enforcement career? The Saint Paul Police Department (SPPD) is accepting applications for our next selection process.
At this time, we are accepting applications. We encourage you to apply now and attend a hiring session.
POLICE OFFICER HIRING SESSIONS Get to know us! The Saint Paul recruitment team will be hosting several hiring sessions every month until November 2023. Stay tuned for an invitation when we have session openings.
Here's what you'll learn in the sessions: Find out what it means to work for the Saint Paul Police Department and receive first-hand advice from the about how to stand out in the interview process. -Understand the application process and educational requirements -Learn how to prepare for the oral interview -Find out about our background investigation, medical, psychological, and drug testing -Gain more information about the Recruit Academy -Get your questions answered from SPPD Police Officers
POLICE OFFICER JOB DESCRIPTION -Performs community engagement work involving the safety and protection of the community. Builds trust and nurtures legitimacy between the police and the community. -Works to preserve peace, regulate traffic, patrol assigned areas, provide emergency services, and monitor, prevent and control neighborhood crime. -Initiates and participates in community engagement activities to foster positive community relationships. -Maintains knowledge of the city, and is invested in and respects Saint Paul's citizens, neighborhoods and cultures. -Demonstrates empathy, accountability, and transparency to deliver trusted service with respect. -Attends City meetings and consults with leaders in both business and residential communities.
Qualifications
Applicants must be at least 21 years of age and be licensed or eligible for licensure as a Peace Officer in the State of Minnesota.
NOTE: If you are unsure about your eligibility for licensure as a Peace Officer in the State of Minnesota, we encourage you visit the Minnesota Board of Peace Officer Standards and Training (P.O.S.T.) here for more information. Upon application, we will contact you if we need additional information regarding your eligibility for licensure.
Must possess and maintain a valid Minnesota Class D Driver's License, or equivalent out-of-state driver's license.
Must be a United States citizen with no felony convictions; including pardons and/or expungements, no criminal convictions of gross misdemeanor or equivalent level, no physical assault, domestic assault, or eluding the police convictions.
ADDITIONAL REQUIREMENTS: Must be able to work any shift within a twenty-four hour period, including weekends and holidays. Must take annual physical fitness exam, all department required training, and meet regular firearms training qualifications. Must maintain P.O.S.T. licensure.
PLEASE NOTE: To be considered for employment by the Saint Paul Police Department, applicants must be licensed or eligible for licensure as a Peace Officer in the State of Minnesota. Therefore, qualified applicants who submit option "a" or option "b" from the list below and pass the assessment will be eligible for employment consideration with the department.
Qualified applicants who submit option c, d, or e from the list below and pass the assessment will not be eligible for employment consideration until an additional letter demonstrating eligibility from Minnesota P.O.S.T. is received by the Office of Human Resources.
Experienced law enforcement officers trained outside of Minnesota interested in obtaining employment as a peace officer in Minnesota may qualify to take the Reciprocity Licensing Examination. Interested out-of-state applicants must be scheduled for the Minnesota P.O.S.T. reciprocity exam to be considered for this position. More information on reciprocity may be found here.
Applicants who are not licensed or eligible for licensure must be accepted into Skills, without condition, by the application deadline.
If you have questions about your P.O.S.T eligibility, please contact Minnesota P.O.S.T. at 651-643-3060 or postboard.agency.docs@state.mn.us.
City of Saint Paul
25 W 4th St, Suite 200

Saint Paul
, USA
, Minnesota
55102

US