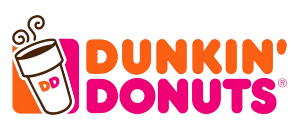 Full-Time
Crew Member
at
Taneja
Posted Date:
October 3, 2023
Industry:
Hospitality, Retail
Compensation:
Competitive Pay
You are applying for work with a franchisee of Dunkin' Donuts, not Dunkin' Brands, Inc., Dunkin' Donuts or any of their affiliates. Any information you submit will be provided solely to the franchisee. If hired, the franchisee will be your only employer. Franchisees are independent business owners who are solely responsible for their own employees and set their own wage and benefit programs that can vary among franchisees.
We are a small independent Dunkin' Donuts franchisee looking for enthusiastic, hard-working individuals to work in our restaurants!
We offer:
Competitive pay
Growth Opportunities
Flexible hours
Free Employee meal, Donut and Drink
Responsibilities
As a Crew Member, you'll be responsible for delivering great and friendly guest experiences. You'll prepare products according to operational and quality standards and serve them with enthusiasm in a clean, fast paced environment. You'll work as part of a team to meet our Guests' needs and give them a reason to come back.
Responsibilities Include:
1. Work in a Team Environment
2. Maintain Operational Excellence
3. Drive Profitability
Qualifications
Skills/Qualifications:
Fluent in English
Basic computer skills
Capable of counting money and making change
Able to operate restaurant equipment (minimum age requirements may apply)
Able to lift up to 50LBS
Competencies:
1. Guest Focus
2. Passion for Results
3. Problem Solving and Decision Making
4. Honesty and Integrity
Taneja
2465 Fairview Ave

Rosedale Mall

Roseville
, MN
55113

US