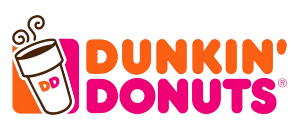 Full-Time
Baker
at
Taneja
Posted Date:
September 30, 2023
Industry:
Hospitality, Retail
You are applying for work with a franchisee of Dunkin' Donuts /Baskin-Robbins, not Dunkin' Brands, Inc. or any of its affiliates. Any application or information you submit will be provided solely to the franchisee. If hired, the franchisee will be your only employer. Franchisees are independent business owners who are solely responsible for their own employees and set their own wage and benefit programs that can vary among franchisees.
Bakers are responsible for delivering great guest experiences. They prepare products according to operational and quality standards, and serve them with enthusiasm in a clean environment. They work as part of a team to meet our Guests' needs and give them a reason to come back.
If you enjoy working in a fast-paced, fun-paced environment that is challenging and allows you to apply your personality and skills in a variety of ways, becoming a Baker for a Dunkin' Donuts franchisee is a great career choice. Our team is committed to making our guests' day by serving them with a great product, a smile, and heck, maybe even a joke or two. Everyone on our team, from our franchisee to our manager to our baker, works together and takes pride in doing a good job. If you are ready to roll up your sleeves and work with a winning team, this is the right opportunity for you.
Benefits Include:
Completive Pay
Employee Meals
Responsibilities
Hold themselves accountable for their responsibilities on their shift.
Night, Weekend and Holiday hours required.
Adhere to schedule and arrive ready to work on time.
Operations Excellence for Guest Satisfaction
Adhere to Brand standards and systems, delivering quality food and beverage to each guest.
Maintain a clean and neat workstation; complete thorough cleaning of guest areas as directed.
Prepare all products following appropriate recipes and procedures.
Follow all procedures related to cash, cleanliness, food safety, and restaurant safety and security.
Comply with all restaurant, Brand, and franchisee policies.
Able to lift up to 50LBS
Qualifications
Able to operate restaurant equipment (minimum age requirements may apply)
Guest Focus – anticipate and understand guests' needs and exceed their expectations.
Passion for Results – set compelling targets and deliver on commitments.
Problem Solving and Decision Making – make good decisions based on analysis, experience and judgment.
Taneja
2425 Rice Street

Roseville
, MN
55113

US