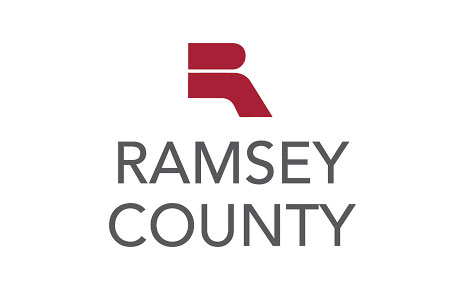 Full-Time
American Indian Coordinator Fellowship - Policy Analyst (Unclassified)
at
Ramsey County
Posted Date:
September 29, 2023
Compensation:
$57,554.48 - $85,446.67 Annually
Education Level:
Bachelor's Degree
Ramsey County is now recruiting for a motivated and innovative Community Coordinator to serve as an ambassador of the American Indian Community in connection with Ramsey County to help remove the barriers being faced among American Indians within County services and programs.

The position will have heightened focus on the following:

Reviewing and evaluating county programs and services in terms of accessibility and use to American Indians. Working within the County and American Indian community to improve access to services and to improve service experience and outcomes.
Representing the county and serve as the point of contact to serve the American Indian community, including community organizations and community leadership.
Capturing and analyzing various data and assist in the development of communications to promote County services within the American Indian community.

An ideal candidate possesses excellent communication skills and analytical thinking, has good knowledge of the needs of the American Indian community and community/neighborhood organizations within Ramsey County, and has the ability to build relationships with a collaborative spirit. Follow this link (Download PDF reader)for a specific summary of this position.

This is an unclassified, limited-term duration appointment. There is no guarantee of employment beyond the one-year term. This position will remain open for application until filled; applicants should respond promptly as initial screening of application materials will begin on October 20, 2023.

Basic Function of a Policy Analyst: To assist and participate in studies of policy issues by analyzing and evaluating relevant public policy questions in accordance with accepted qualitative and quantitative research methods; to develop, document and present appropriate public policy analysis, options and recommendations to County officials for use in establishing County policies; and to perform related duties as assigned including short-term administrative projects as needed.

Flexible Workplace
This position is identified under the designation of 'flex work eligible', meaning that the employee can formally opt to be in-office full-time or work a flex schedule in which at least two-days per week are performed in office and other days can be performed in a remote-first environment. Regardless of selection, the position carries expectations regarding on-site responsibilities and will require schedule flexibility beyond the minimum expectations set forth in the county's flexible workplace policy. To view Ramsey County's Flexible Workplace policy, go to: Flexible Workplace policy (Download PDF reader).

If an internal candidate is selected, salary will be set in accordance with personnel rules (i.e promotion, transfer, or voluntary reduction)

To view or print a copy of the complete Ramsey County job (class) description for this job, go to: Job Descriptions. Once at this page, you can browse the alphabetical list or search for a job description.
Responsibilities
Examples of Work Performed
Be community centered, community focused and facilitating community voice and leadership in County systems and policy changes.
Meet with appropriate parties and research relevant background materials in order to determine the nature and structure of policy issues and to identify their financial, historical and legal components.
Develop plans for analyzing policy issues by determining research methods, specifying the type of data to be collected and analyzed, identifying appropriate parties to be consulted, and establishing appropriate research designs.
Analyze and evaluate policy issues through the application of accepted quantitative and qualitative analytical procedures in order to identify and assess the implications and consequences of policy options.
Develop, document and present appropriate public policy options for consideration by County Commissioners, County Manager advisory boards and committees, and other public officials.
Prepare reports documenting the financial, historical, philosophical and legal background of policy issues; the type, scope and results of analysis conducted in relation to such issues; and prepare policy recommendations for consideration by County Commissioners, County Manager, department directors and other policy making entities.
Qualifications
Minimum Qualifications
Education: Bachelor's Degree in American Indian Studies, Communications, Urban Studies, Public Administration, Public Affairs, Business Administration, Policy Analysis, Planning, Economics or a closely related field.

Experience: Two years of experience in policy analysis (this may look like experience related to research, project management, stakeholder engagement, community engagement and similar work).

Substitution: ANY combination of related education and experience that equates to 6 years can be substituted for the bachelor's degree and required experience. A Master's Degree in a closely related field may substitute for the two years of required experience.

*Examples of related work environments may include, but are not limited to, experience in community-based organizations or non-profits similar to Ain Dah Yung, American Indian Family Center or roles related to case workers, community engagement workers, transition coaches/counselors, program managers, outreach specialists, enrichment coordinators, advocates, and similar roles.

Certifications/Licensure: None.
Exam/Screening Process Information
This position will remain open for application until filled. Applicants should respond promptly as initial screening of application materials will begin on October 20, 2023.

This is an unclassified, at-will position, holding a confidential relation to the department head or elected official. This position requires an open screening and selection process. There is no exam for this unclassified, at-will, position. All applicants who meet the minimum qualifications will be forwarded to the department for consideration. Please read below for further instructions.

Definition of Unclassified from the Ramsey County Personnel Act:
Subdivision 1. General. "The appointing authority may discharge employees in the unclassified service with or without cause. Employees in the unclassified service have no right to a grievance appeal from discharge or other disciplinary action under sections 383A.281 to 383A.301. An employee in an unclassified position shall not have tenure but shall be entitled to all benefits associated with tenure such as vacation leave, sick leave, health insurance, and other benefits as determined by the county board."

Interested candidates may apply by completing the online application and resume. The resume and the application may be sent electronically by attaching the materials to the online posting. If you have difficulty uploading your materials, you may contact Noelana.gates@ramseycounty.us or by phone at (651) 266-2726.

Criminal Background Checks: All employment offers are conditioned upon the applicant passing a criminal background check. Convictions are not an automatic bar to employment. Each case is considered on its individual merits and the type of work sought. However, making false statements or withholding information will cause you to be barred from employment, or removed from employment.

E-Verify Participation: Ramsey County participates in the federal E-Verify program. This means that Ramsey County will provide the Social Security Administration (SSA) and, if necessary, the Department of Homeland Security (DHS), with information from each new employee's Form I-9 to confirm work authorization. If the Government cannot confirm that you are authorized to work, Ramsey County is required to give you written instructions and an opportunity to contact DHS and/or the SSA before taking adverse action against you, including terminating your employment. Employers may not use E-Verify to pre-screen job applicants and may not limit or influence the choice of documents you present for use on the Form I-9.

Equal Opportunity Employer: Ramsey County provides equal access to employment, programs and services without regard to race, color, creed, religion, age, sex (except when sex is a Bona Fide Occupational Qualification), disability, marital status, sexual orientation or gender identity, public assistance or national origin.

To print a paper application for this posting click Paper Application (Download PDF reader). You will need to print off this posting and also answer the supplemental questions associated with this exam and submit them if you complete a paper application.

For further information regarding this posting, please contact Noelana.gates@ramseycounty.us or by phone at (651) 266-2726.
Ramsey County
Multiple Locations

Saint Paul
, MN
US