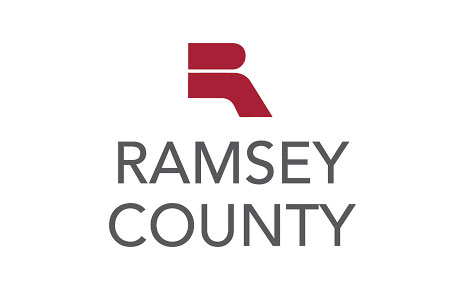 Full-Time
Park Services Coordinator (Temporary employment)
at
Ramsey County
Posted Date:
September 29, 2023
Compensation:
$16.50 - $19.68 Hourly
Education Level:
High School
Basic Function
Temporary assignments work up to a maximum of six months. Candidates chosen to hire into a temporary assignment will not gain any rights or preferences for other permanent, Ramsey County positions.
Based on assignment, to assist in the delivery of Park and Recreation Services in the summer by serving as an on-duty customer and staff liaison picnic reservations, special events and general park use; to assist in the preparation and on-going operation of park facilities. In the winter months, to serve as a liaison to the public, ski rentals operation, and program instructor for the cross-country ski operations at Battle Creek Regional Park and other sites providing ski trail information, renting ski equipment, and creating a smooth and positive experience for users; and perform related duties as assigned.

If an internal candidate is selected, salary will be set in accordance with the personnel rules (i.e., promotion, transfer, or voluntary reduction).

To view or print a copy of the complete Ramsey County job (class) description for this position, go to: Job Descriptions. Once at this page, you can browse the alphabetical list or search for a job description.
Responsibilities
Examples of Work Performed

Park Service Coordinator in Winter
Assist in checking guests for proper ski passes out on the trails/trailheads.
Monitor guests on ski trails or sledding hills for safety, quickly respond to emergencies, and notify the proper department staff of the emergency.
Enforces parking lot policies for high school teams drop off at Battle Creek Regional Park.
Inform Park users of park ordinances and notifies the proper authorities when ordinances are violated.
Provide information on the ski trails available to ski pass holders in the East Metro.
Assist with setting up events taking place at the snow-making loop at Battle Creek Regional Park.
Fit and rent cross-country ski and snowshoe equipment, account for loaned equipment and collect and properly store winter gear.
Assist in the maintenance of collections by taking inventory of recreation equipment, organizing supplies, and maintaining records and files as directed.
Demonstrate proper knowledge of cash handling policies and procedures.
Teach "learn to ski" programs to a variety of ages and ability levels.
Prepare equipment and materials for upcoming programs and events.
Assist in the delivery of special programs and events such as winter recreation samplers.
Park Service Coordinator in Summer
Respond to emergency situations within the park system by assisting staff, providing crowd control, and notifying the proper department staff of the emergency.
Initiate contact with and responds to requests for assistance from park guests who rent picnic shelters and pavilions, if assigned.
Inform Park users of park ordinances and notifies the proper authorities when ordinances are violated.
Communicate regularly with the public.
Attempt to make immediate repairs and/or cleaning to facilities in need and notify appropriate department staff of emergency repair and/or cleaning needs.
Test and adjust the pool chemical balance. Monitor and make minor repairs or adjustment to the pool/pool systems and notify appropriate department staff of emergency repairs, if assigned.
Assist with leisure research surveys and park counts.
Secure Park facilities at park closing times.
(The work assigned to a position in this classification may not include all possible tasks in this description and does not limit the assignment of any additional tasks in this classification. Regular attendance according to the position's management approved work schedule is required.)

ESSENTIAL FUNCTIONS:
WINTER - 1, 2, 3, 5, 7, 8, 9, 10.
SUMMER - 1, 2, 3, 4, 5, 6.
Qualifications
Minimum Qualifications
Education: High school graduate or equivalent.
Experience: Six months of customer service experience.
Substitution: An equivalent combination of education and experience.
Certifications/Licensure: A valid driver's license depending on assignment.
Preferred: Cross-country ski experience. Program Coordinator (Train the Trainer) Certification by Red Cross or comparable program. Valid Class D driver's license for the class of vehicles to be driven. If assigned, may be required to obtain Certified Pool Operator certification.
Exam/Screening Process Information
Eligible List: The names of all applicants who meet the minimum qualifications and file a properly completed application, shall be forwarded to the department. The department may interview and select from this list of applicants.

Criminal Background Checks: All employment offers are conditioned upon the applicant passing a criminal background check. Convictions are not an automatic bar to employment. Each case is considered on its individual merits and the type of work sought. However, making false statements or withholding information will cause you to be barred from employment, or removed from employment.

E-Verify Participation:
Ramsey County participates in the federal E-Verify program. This means that Ramsey County will provide the Social Security Administration (SSA) and, if necessary, the Department of Homeland Security (DHS), with information from each new employee's Form I-9 to confirm work authorization. If the Government cannot confirm that you are authorized to work, Ramsey County is required to give you written instructions and an opportunity to contact DHS and/or the SSA before taking adverse action against you, including terminating your employment. Employers may not use E-Verify to pre-screen job applicants and may not limit or influence the choice of documents you present for use on the Form I-9.

Equal Opportunity Employer: Ramsey County provides equal access to employment, programs and services without regard to race, color, creed, religion, age, sex (except when sex is a Bona Fide Occupational Qualification), disability, marital status, sexual orientation or gender identity, public assistance or national origin.

To print a paper application for this posting click Paper Application (Download PDF reader) You will need to print off this posting and also answer the supplemental questions associated with this exam and submit them if you complete a paper application.

For further information regarding this posting, please contact Mirian Simpson at mirian.simpson@ramseycounty.us or by phone at (651) 266-2711.
Ramsey County
2015 Van Dyke Street

Maplewood
, MN
55109

US