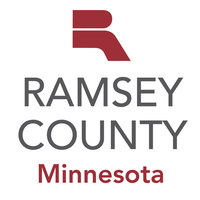 Full-Time
HR Benefits, Claims, Transactions Specialist 2-Ramsey County Retirees
at
Ramsey County
Posted Date:
September 12, 2023
Industry:
Administration, Government
Compensation:
$51,230.40 - $75,857.60 Annually
Education Level:
High School
Basic Function
The Human Resources Benefits Claims Transactions Specialist 2-Ramsey County Retirees will primarily handle retiree benefits administration and will also provide support for the Ramsey County current employee benefits administration. Qualified candidates will have strong customer service skills as well as strengths in oral and written communication. Experience with insurance plans that coordinate with Medicare, insurance vendor interactions and premium billing are desired.

To evaluate and maintain records, manuals, events or reports, and audit personnel and insurance-related transactions and documents in order to ensure accurate benefits, personnel, and/or payroll records for Ramsey County employees and retirees; respond to internal and external requests for workers compensation, benefit, or personnel information; to advise and instruct departmental staff of the proper methods for completing and processing transactions and other related documents; to perform other functions and related duties as assigned.

Flexible Workplace
This position is identified under the designation of 'flex work eligible', meaning that the employee can formally opt to be in-office full-time or work a flex schedule in which at least two-days per week are performed in office and other days can be performed in a remote-first environment. Regardless of selection, the position carries expectations regarding on-site responsibilities and will require schedule flexibility beyond the minimum expectations set forth in the county's flexible workplace policy. To view Ramsey County's Flexible Workplace policy, go to: Flexible Workplace policy (Download PDF reader).

If an internal candidate is selected, salary will be set in accordance with the personnel rules (i.e., promotion, transfer, or voluntary reduction).

To view or print a copy of the complete Ramsey County job (class) description for this job, go to: Job Descriptions. Once at this page, you can browse the alphabetical list or search for a job description.
Eligible List: The names of all applicants who filed a properly completed application and passed the examination/screening process shall be placed on the eligible list for an employment opportunity as a HR Benefits, Claims & Transactions Specialist. This list will be certified to the appointing authority which may use this list to conduct interviews to fill a vacancy. Candidates will remain on the list for one month or until hired, whichever occurs first. A notice will be sent to applicants at the time the eligible list is posted, informing them that the list has been posted and their rank on the list.

Veteran's Preference: This is a classified position requiring an open, competitive selection process. Veteran's Preference points will be applied after a candidate passes the examination process. Applicants who are eligible for veteran's preference should update their veteran's DD214, and other supporting documents, and submit them as an attachment at the time of application.

Criminal Background Checks: All employment offers are conditioned upon the applicant passing a criminal background check. Convictions are not an automatic bar to employment. Each case is considered on its individual merits and the type of work sought. However, making false statements or withholding information will cause you to be barred from employment, or removed from employment.

E-Verify Participation
Ramsey County participates in the federal E-Verify program. This means that Ramsey County will provide the Social Security Administration (SSA) and, if necessary, the Department of Homeland Security (DHS), with information from each new employee's Form I-9 to confirm work authorization. If the Government cannot confirm that you are authorized to work, Ramsey County is required to give you written instructions and an opportunity to contact DHS and/or the SSA before taking adverse action against you, including terminating your employment. Employers may not use E-Verify to pre-screen job applicants and may not limit or influence the choice of documents you present for use on the Form I-9.

Equal Opportunity Employer. Ramsey County provides equal access to employment, programs and services without regard to race, color, creed, religion, age, sex (except when sex is a Bona Fide Occupational Qualification), disability, marital status, sexual orientation or gender identity, public assistance or national origin.

To print a paper application for this posting click Paper Application. You will need to print off this posting and also answer the supplemental questions associated with this exam and submit them if you complete a paper application.

For further information regarding this posting, please contact Tracy.Sherbert@co.ramsey.mn.us
Responsibilities
Examples of Work Performed
Benefits
1. Advise and inform benefit representatives about insurance coverage options, pre-tax benefit plans, requirements for enrollment, changes to the existing coverage, and changes to union bargaining agreements and county work rules affecting insurance program status.
2. Interpret and explain the provision of the county's insurance benefit programs for employees and retirees, including assisting employees in completing necessary forms to enroll or make changes in benefit programs, answering questions about changes in contracts and coverage, and determining if requests meet legal requirements.
3. Ensure enrollment of all eligible employees/retirees in group insurance benefits by reviewing applications, entering into the computer system, and enrolling employees with insurance carriers.
4. Act as liaison between employees, retirees, or department benefit representatives and insurance carriers to ensure proper claim service and correct payment; resolve complex discrepancies; and provide information about filing appeals if necessary.
5. Audit various billings for accuracy, research and reconcile errors, and collect premiums where no payroll deduction has occurred.
6. Administer death and disability claims by gathering all required documentation, and processing waiver of premiums for disabled employees for life insurance coverage.
7. Contact all retirees/spouses approaching age 65 about change in insurance coverage, and follow up to ensure that every retiree and spouse submits a completed application at age 65. Refund Medicare B premiums to eligible retirees and their spouses.
8. Notify employees and dependents becoming ineligible for coverage of their rights to continue under state and federal law (COBRA) and assist them in this process.
9. Ensure that work status change affecting employee insurance coverage are correctly entered in the computer system. Terminate coverage for employees, retirees, and/or dependents as requested or required, notify carriers, and maintain documentation of changes.
10. Present information about county insurance coverage at retiree seminars and answer questions.
Claims
11. Assist in the management of any work-related injury or illness claims reported to the County's workers' compensation program.
12. Conduct preliminary investigations of employee claims under the Minnesota Worker's Compensation statute; identify possible areas of liability, and refer more involved questions to either the claims manager or legal counsel.
13. Interview injured workers, supervisors, and witnesses to gather necessary claim documentation, calculate workers' compensation benefits, prepare and submit all necessary state forms to meet mandatory time limits, and record claim information into an electronic claims system.
14. Correspond with and obtain information from attorneys, medical providers, employer contacts, rehabilitation consultants and the claimant regarding continued wage loss, prior history of injury/illness, medical treatment, and/or other pertinent issues to determine ongoing county liability and update the reserve status of the claim.
15. Compute appropriate wage benefits through regular communications with individual department payroll/benefits specialists and in consultation with applicable union contracts or personnel rules.
16. Coordinate the review of medical expenses with the medical bill review vendor and authorize medical payments as appropriate. Utilize and assign medical case management services where needed to optimize the medical treatment plan.
17. Maintain regular contact with the employing department and any necessary vocational rehabilitation services regarding medical developments and return-to-work coordination.
18. Generate standard reports for distribution or discussion with department contacts or safety committees.
19. Participate in the implementation and enhancement of the electronic claims administration software application.

Transactions
20. Audit all personnel transactions and documents submitted by departmental payroll staff for all classified and unclassified employees against personnel records by reviewing for accuracy, completeness, and conformance to the proper format. This includes comparing data to transaction documents so that personnel files are updated accurately with appointments, transfers, promotions, salary increases, leave of absences, layoffs, reinstatements, resignations, and confidential status.
21. Ensure that changes indicated on HRMS software and in supporting transaction documents are in compliance with union contract provisions, the Ramsey County Personnel Act, personnel rules and compensation guidelines, and federal and state laws.
22. Audit HRMS generated reports to ensure accuracy and integrity of data entry and process; research and reconcile errors; may perform or notify departments to perform corrections to transactions/forms in order to comply with data entry deadlines, instruct departmental payroll staff as to the method of correction when time permits.
23. Make recommendations as needed for HRMS software changes and/or procedural changes that will affect departmental payroll staff.
24. Advise and explain procedures for completing personnel transactions and/or documents and the proper use of available guidelines (personnel rules, union contracts, job aides, compensation manual) to departmental payroll staff.
25. Respond to requests for seniority-related items; employee status, personnel rules, and union contract provisions as they pertain to all leaves of absence, payroll, and related matters; employment verification; testify at grievance hearings upon request by HR management. Compile statistics, complete special projects, run specialized queries for County Board, Director of HR, HR Labor Relations Manager, HR Manager, and others as requested.
26. Maintain the record-keeping system for Human Resources programs/manuals/reports, update data and information as changes occur, and forward material/reports to appropriate authority (e.g. department, union, State of Minnesota) as required or requested for such areas as: pay for performance programs; union, unclassified/confidential/temporary seniority lists; employment life-cycle reports; I-9, salary increases due, funding, vacancy, provisional, and working in higher class reports; a variety of employee benefits usage reports.
27. Perform departmental payroll staff function for HR; maintain HR attendance records; prepare and revise the payroll section of the HR annual budget; provide clerical support for HR audits by the State of Minnesota, and implement record retention guidelines and microfilm/imaging for all HR data as directed.
28. Perform data entry of Position Authorization Request forms for all department reclassifications.

(The work assigned to a position in this classification may not include all possible tasks in this description and does not limit the assignment of any additional tasks in this classification. Regular attendance according to the position's management-approved work schedule is required.)

ESSENTIAL FUNCTIONS: 1, 2, 3, 4, 5, 6, 7, 8, 9, 10, 11, 12, 13, 14, 15, 16, 17, 18, 19, 20, 21, 22, 23, 24, 25, 26, 27, 28.
Qualifications
Minimum Qualifications
Human Resources Benefits, Claims, Transactions Specialist 2

Education: High school graduation or equivalent.

Experience: Six years of clerical experience including at least two years of experience as Human Resources Benefits, Claims, Transactions Specialist 1 OR one year of experience as a Personnel Transactions Assistant, a Personnel and Benefits Transactions Assistant, or equivalent.

Substitution: A Bachelor's Degree in business administration, public administration, human resources or a field related to the area assigned may substitute for four years of the clerical experience.

Certifications/Licensure: None.
Exam/Screening Process Information
The examination process will consist of the following section with each section weighted as indicated:

Training and Experience Rating = 100%

The examination for the HR Benefits, Claims & Transactions Specialist 2 will consist of a training and experience rating, comprised of the questions in the attached supplemental questionnaire. Not all applicants who meet the minimum qualifications will pass the training and experience rating. The rating on this supplemental questionnaire will depend on your answers to the questions – do not mark "see resume" or "see work history" as a response. Please answer all your questions clearly and completely. Failure to respond could affect your score and final rank on this examination.
Ramsey County
Metro Square

121 East Seventh Place

Saint Paul
, Ramsey County
, MN
55101

United States
Transit:
On bus line, On the Green Line