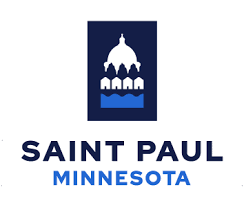 Full-Time
Public Works Technician II
at
City of Saint Paul
Posted Date:
September 15, 2023
Compensation:
$26.10 - $35.38
Education Level:
Certification
The City of Saint Paul's Department of Public Works has 2 current vacancies within their Right of Way Division. These positions perform responsible engineering technician work inspecting, investigating, drafting, administering, and designing public works projects. Collects, organizes, and analyzes data. Conducts surveys and writes reports. Operates and maintains land survey instruments. Maintains GIS data base and maps. Performs other related duties and responsibilities as required.
Information Specific to this Position: These positions will be required to work 7:30am-4:00pm, Monday-Friday and will report daily to the 899 Dale Street Office.
The City of Saint Paul offers an excellent benefits package including health insurance, retirement contributions and paid time off.
The eligible list created from this job posting may be used to fill future vacancies in Sewer Utility, Bridge Engineering, Field Survey, Street Engineering and/or Traffic Engineering divisions. Future vacancies in these divisions will offer varied opportunities including, AutoCAD design, construction inspection, permitting and/or field survey work.
The City of Saint Paul's mission is to integrate equity and inclusion into how we approach all our work. Our vision is to be committed to building an equitable and inclusive city that will shift culture in city processes and policies, eliminate structural inequities, and ensure timely and relevant access to services, resources, support, and opportunity to every person in Saint Paul.
Responsibilities
Primary Responsibilities:
Review, create, process and issue permits for any work within the City of St. Paul Right of Way. Answer the permit desk hotline, and greet customers at the Public Works Permit Desk Conduct field work inspections. Work closely and in collaboration with Right of Way field personnel and many other departments within the city and other government entities. Proficiency in spreadsheet applications and database programs such as Excel, Filemaker and AutoCAD experience is preferred. Customer and contractor communications and knowledge of construction industry protocol is essential to promptly triage and resolve permit related issues for Inspectors, Contractors, Managers and Co-workers. Knowledge of city ordinances, project specification language, ability to interpret construction plans, traffic control plans and geographical familiarity with the City is highly desirable.
Essential Functions are the functions that the individual holding the position must be able to perform unaided or with the assistance of a reasonable accommodation. The Essential Functions for this position are identified in the Supplemental Information section of the Public Works Technician II Job Description.
Qualifications
Twenty semester credits in courses acceptable toward an undergraduate degree in Civil Engineering as offered by the U of M or equivalent; and two years of experience as a PW Technician I or equivalent.
Additional years of qualifying experience may be substituted for up to ten education credits. One year of experience equals 3 1/3 education credits.
City of Saint Paul
25 W 4th St, Suite 200

Saint Paul
, USA
, Minnesota
55102

US