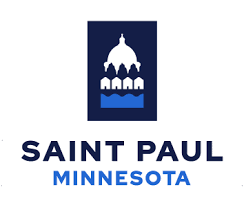 Full-Time
Fleet Supervisor
at
City of Saint Paul
Posted Date:
September 15, 2023
Compensation:
$41.09 - $52.74
Education Level:
Bachelor's Degree
The City of Saint Paul is seeking a Fleet Supervisor! Join an engaged team with excellent benefits!
Information about the Position:
The current vacancy is for a Fleet Supervisor position in the Office of Financial Services.
The City of Saint Paul's mission is to integrate equity and inclusion into how we approach all our work. Our vision is to be committed to building an equitable and inclusive city that will shift culture in city processes and policies, eliminate structural inequities, and ensure timely and relevant access to services, resources, support, and opportunity to every person in Saint Paul.
Responsibilities
The Fleet Supervisor will be responsible for the following:
Overseeing the acquisition and management of equipment including replacement analysis, disposal of assets, negotiating prices, implementing equipment rentals and leases, and future strategic planning with forecasted plan projections. Developing and monitoring the Fleet budget, including funding requests and grant opportunities, and working to increase cost-effectiveness of the program. Designing and administering preventative maintenance and repair programs and procedures with detailed record-keeping, and developing "best in class" shop standards to enhance parts inventory, equipment safety, operators' safety, value, and productivity. Implementing protocols and procedures, including an advanced communication system that limits downtime, establishing "best in class" approaches and increases the cost-effectiveness of the overall fleet program. Monitoring compliance with vehicle regulations, license and license laws, and safety and drivers training. Researching and evaluating new technology, tools, procedures and equipment, and implementing methodology and procedures to maintain and improve the effectiveness of the fleet program. Building and developing relationships, and meeting with customers and stakeholders on a regular basis to address service needs, issues, and feedback for improvement. The eligible list created from this assessment will also be used to fill Municipal Garage Supervisor I positions as they become available in various departments within the City.
Essential Functions are the functions that the individual holding the position must be able to perform unaided or with the assistance of a reasonable accommodation. The Essential Functions for this position are identified in the Supplemental Information section of the Municipal Garage Supervisor I Job Description.
Qualifications
Eight years of administrative experience in a municipal, fleet, or garage services environment to include a majority of the following: planning, reporting, budgeting and supervising, and sixty semester credits.
Or, a Bachelor's Degree in Business Administration, Management, or a related field, and four years of administrative experience in a municipal or fleet services environment.
Some positions within this classification may be required to have past experience writing equipment specifications for specialized equipment within a public works, water, fire, or police operation.
City of Saint Paul
25 W 4th St, Suite 200

Saint Paul
, USA
, Minnesota
55102

US