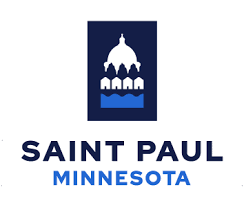 Full-Time
Education and Conservation Curator
at
City of Saint Paul
Posted Date:
September 11, 2023
Compensation:
$41.09 - $52.74
Education Level:
Bachelor's Degree
Join our Como Park Zoo and Conservatory leadership team to build a dynamic, high-energy, and inclusive work environment that fosters support and teamwork.
Description of work Education programming: Responsible for public in decisions about educational programs like classes for kids, camps, family activities, and classes for adults and seniors. Understanding of ROADMAP (Reaching Our Audience by Developing Mission-Aligned Program) Framework to ensure programming meets the needs of the community. Conservation: Lead and oversee the organization's efforts in coordinating and monitoring the zoo's conservation strategy. Public engagement: Lead and coordinate grant funded programming involving the general public in decision-making to ensure diverse perspectives of the community are considered. Leadership: Responsible for providing visionary leadership, guiding teams towards shared goals, and fostering a collaborative and innovative work culture. Essential Functions are the functions that the individual holding the position must be able to perform unaided or with the assistance of a reasonable accommodation. The Essential Functions for this position are identified in the Supplemental Information section of the Education and Conservation Curator job description.
Benefits The City of Saint Paul offers an excellent benefits package including health insurance, retirement contributions and paid time off.
Como Park Zoo and Conservatory For over one hundred years, Como Park has played a vital role in meeting the recreational needs of residents of Saint Paul and surrounding communities. The original vision was to create an outdoor haven for the area's urban population and provide a wide variety of free or reasonably priced recreational activities, services, and educational opportunities for all park visitors.
Today Como Park Zoo and Conservatory is operated by the Saint Paul Parks and Recreation Department. The zoo features a seal island, a large cat exhibit, a variety of aquatic life, primates, birds, African hoofed animals, and a world class polar bear exhibit. Find out more here about the Como Park Zoo and Conservatory here.
Equity and Inclusion The City of Saint Paul's mission is to integrate equity and inclusion into how we approach all our work. Our vision is to be committed to building an equitable and inclusive city that will shift culture in city processes and policies, eliminate structural inequities, and ensure timely and relevant access to services, resources, support, and opportunity to every person in Saint Paul.
Qualifications
A Bachelor's Degree in Education, Environmental Education, or a related science field.
Six (6) years of experience in education with at least two (2) years in non-formal education and two (2) years demonstrated experience with animal handling and/or animal management.
Two (2) years experience as an Education Coordinator or a supervisor is required.
No substitution for education.
City of Saint Paul
25 W 4th St, Suite 200

Saint Paul
, USA
, Minnesota
55102

US