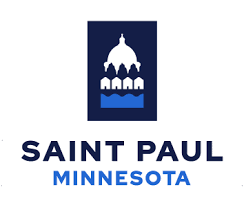 Full-Time
Community First Public Safety Restorative Practices Program Coordinator
at
City of Saint Paul
Posted Date:
September 11, 2023
Compensation:
$36.94 - $48.54
Education Level:
Associate's Degree
Make an impact! Join the Mayor's Community First Public Safety (CFPS) Initiative by becoming a part of, the Awakenings Program, a violence prevention and early intervention program for Saint Paul youth!
The Restorative Practices Program Coordinator (RPPC) will be responsible for the design, implementation, support, and evaluation of restorative practice programs.
This work includes: -The continued development, implementation, and expansion of restorative practices -Being instrumental in developing, maintaining, and strengthening relationships with school district personnel -Managing the intake process of referrals from other divisions or departments -Design, development, and implementation of facilitator training
The RPPC will report to the CFPS Manager, while working closely with all administration and staff. This position will perform the work onsite initially with the potential for a hybrid schedule after the first six months of employment.
The City of Saint Paul offers an excellent benefits package including health insurance, retirement contributions and paid time off.
Essential Functions are the functions that the individual holding the position must be able to perform unaided or with the assistance of a reasonable accommodation. The Essential Functions for this position are identified in the Supplemental Information section of the Program Coordinator Job Description.
The City of Saint Paul's mission is to integrate equity and inclusion into how we approach all our work. Our vision is to be committed to building an equitable and inclusive city that will shift culture in city processes and policies, eliminate structural inequities, and ensure timely and relevant access to services, resources, support, and opportunity to every person in Saint Paul.
Qualifications
Eight years of experience in the following areas such as: training in group facilitation, conflict resolution, and restorative practices approaches. At least two years of which must have been in a responsible administrative capacity; overall administrative responsibility for a program, including selection, hiring, or supervisory responsibilities.
Degrees in Sociology, Human Studies/ Development, Youth Work/Leadership, Liberal Arts, Community Engagement, Civic Engagement, Child Psychology, or a closely related field may be substituted for work experience as follows:
Associate Degree - 2 years Bachelor's Degree - 4 years Master's or other Graduate-level degree - 6 years Must possess and maintain a valid Minnesota Class D Driver's License, or equivalent out-of-state driver's license.
City of Saint Paul
25 W 4th St, Suite 200

Saint Paul
, USA
, Minnesota
55102

US